---
NIEC Suggested to Rethink Global Environmental Security
25 May 2023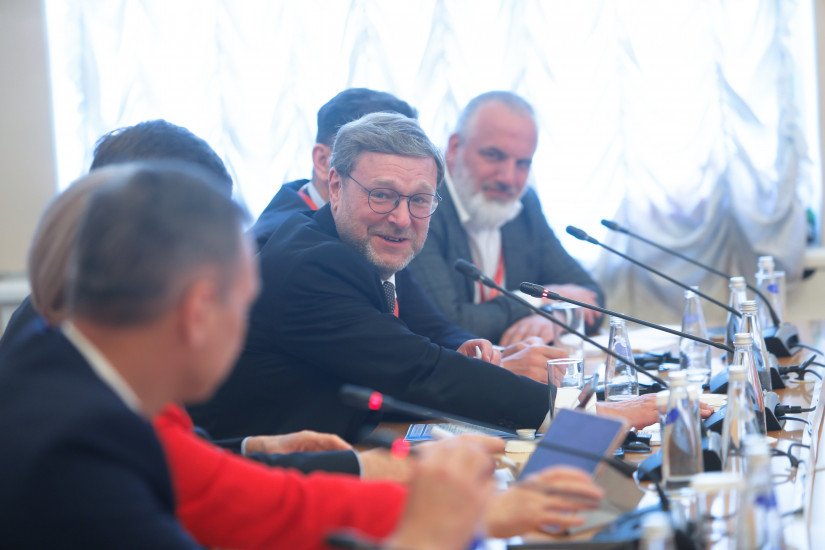 The panel discussion "Humans and the Planet: Are They Compatible?" was held within the X Nevsky International Ecological Congress at the headquarters of the CIS Interparliamentary Assembly.
First Deputy Speaker of the Federation Council of the Federal Assembly of the Russian Federation Andrey Yatskin spoke about the progress in addressing environmental and natural resource management issues, including modernization of waste management industry, purification of water bodies, the federal projects "Preservation of Lake Baikal" and "Improvement of the Volga River", Roadmap for Improvement of the Don River. He also noted such important environmental priorities as reforestation, promotion of electric public transport and elimination of large waste sites.
Deputy Speaker of the Federation Council of the Federal Assembly of the Russian Federation Konstantin Kosachev called on to develop a planetary approach to addressing environmental problems without restrictions, sanctions and politicization. He proposed to appeal to the UN and other authoritative international structures related to the environmental agenda with a call to rethink the global environmental security and intensify international cooperation.
Konstantin Kosachev presented the draft Address of the participants of the X Nevsky International Ecological Congress. The document calls on to strengthen cooperation and foreign policy coordination on environmental sovereignty, security and development within the framework of international organizations such as the CIS, BRICS, SCO, EAEU, ASEAN, the Organization of Islamic Cooperation, the League of Arab States, MERCOSUR.
First Deputy Chair of the Committee of the Federation Council on Agriculture and Food Policy and Environmental Management Sergei Mitin, member of the Jogorku Kenesh of the Kyrgyz Republic Alisher Erbaev and Minister of Ecology and Natural Resources of the Republic of Kazakhstan Zulfiya Suleimenova also presented reports during the panel discussion.
Today, the Tavricheskiy Palace also hosted roundtables on the preservation of the Arctic and the Antarctic, the use of modern digital technologies in the field of ecology and the creation of unified digital platforms, the development of eco-tourism, the transition to circular economy, opportunities and prospects for organic production.
---