---
Participants of Conference Dedicated to Heydar Aliyev Honored Memory of National Leader
01 June 2023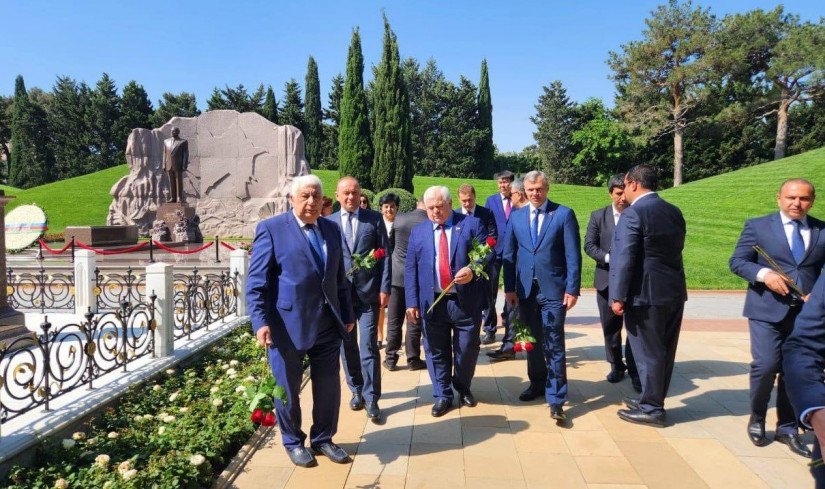 On 1 June, the International Conference "Heydar Aliyev, the Architect of Modern Independent Azerbaijan and the Founder of Azerbaijani Multiculturalism", dedicated to the 100th anniversary of the national leader, kicked off.
The event was aimed at studying the merits of the architect and founder of modern independent Azerbaijan Heydar Aliyev in forming and preserving the traditions of Azerbaijani multiculturalism.
The event was co-organized by the Milli Majlis of the Azerbaijan Republic, the CIS Interparliamentary Assembly and the Baku office of the Institute for Monitoring the Democracy Development, Parliamentarianism and Suffrage Protection of Citizens of IPA CIS Member Nations (IPA CIS IIMDD).
CIS MPs , representatives of embassies, public authorities, election administrations of the CIS Member Nations, educational institutions and mass media of Azerbaijan, as well as staff members of the IPA CIS Council Secretariat participated in the event.
Greetings to the Conference participants were sent by Speaker of the Milli Majlis of the Azerbaijan Republic Sahiba Gafarova, Chairperson of the IPA CIS Council, Speaker of the Federation Council of the Federal Assembly of the Russian Federation Valentina Matvienko, Secretary General of the IPA CIS Council Dmitriy Kobitskiy.
Deputy Head of the IPA CIS Council Secretariat – IPA CIS IIMDD Director Ivan Musket said that Heydar Aliyev's heritage is reflected in the modern life of the CIS through the dialogue between different nations in the sphere of model lawmaking, inter-parliamentary cooperation and monitoring of elections and referenda.
Prior to the start of the conference, the participants laid flowers at the grave of Heydar Aliyev in the Alley of Honor.
At the end of the event, an awarding ceremony was held for the winners of an essay contest among schoolchildren on the theme "Founder and Architect of Independent Azerbaijan Republic Heydar Aliyev – the 100th anniversary".
---