---
Budget Oversight Commission of IPA CIS Considered Financing of Organization
23 June 2023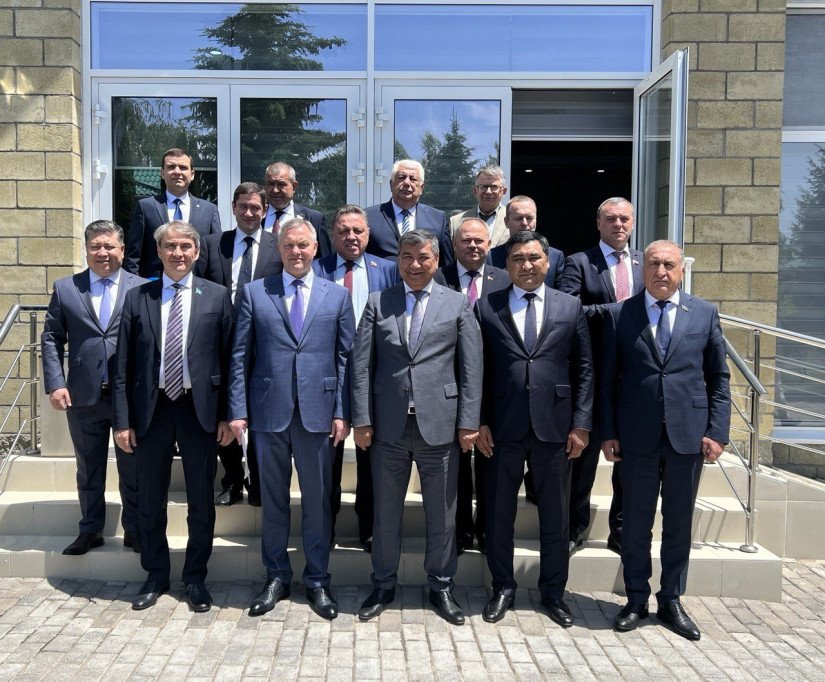 On 23 June, in Cholpon-Ata a regular meeting of the Budget Oversight Commission of the IPA CIS was held under the chairmanship of Deputy Chairman of the Committee of the Jogorku Kenesh of the Kyrgyz Republic on Law Enforcement, Combating Crime and Corruption Iskender Matraimov. The participants discussed financing of the Assembly's activity, formation and execution of the IPA CIS budget.
The participants were welcomed by Deputy Speaker of the Jogorku Kenesh of the Kyrgyz Republic Jamilya Isayeva and First Deputy Plenipotentiary Representative of the President of the Kyrgyz Republic in Issyk-Kul region Ulanbek Daliyev.
Minister of Economy and Commerce of the Kyrgyz Republic Daniyar Amangeldiev presented a report on socio-economic situation of the Kyrgyz Republic and its participation in regional economic integration.
Secretary General of the IPA CIS Council Dmitriy Kobitskiy spoke about the financial support of the IPA CIS activities in the field of youth policy.
The participants were informed about the work of the IPA CIS IIMDD Bishkek Office. It was presented by its Director Islambek Mursabekov.
The members of the Commission reviewed the revised work plan of the IPA CIS for 2023 and the report on the results of the work of the Commission.
MPs from Armenia, Azerbaijan, Belarus, Kazakhstan, Kyrgyzstan, Russian and Uzbekistan participated in the meeting.
---