---
Effectiveness of IPA CIS Projects Noted at International Forum of Ministers of Education
09 June 2023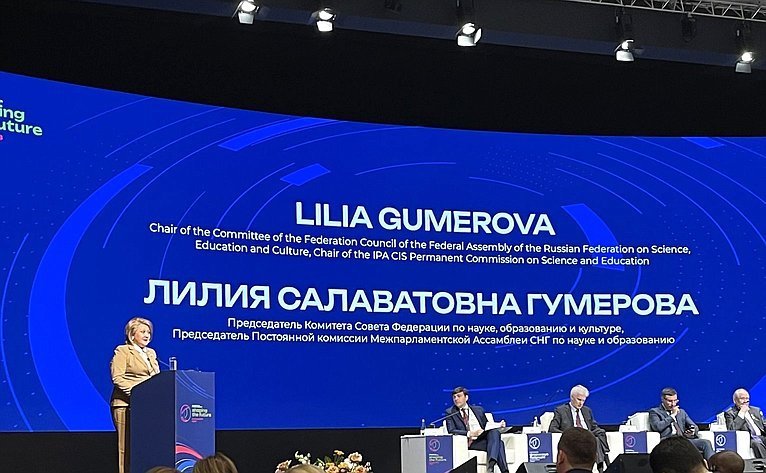 The International Forum of Ministers of Education "Shaping the Future" takes place on 8-9 June in Kazan. Chair of the Committee of the Federation Council of the Federal Assembly of the Russian Federation on Science, Education and Culture, Chair of the IPA CIS Permanent Commission on Science and Education Lilia Gumerova told the Forum participants about the positive experience of the Commission in the field of model legislation.
In this regard, Lilia Gumerova mentioned Model Information Code for the CIS Member Nations and the Model Law on the Commercialization of Rights to the Results of Intellectual Activity in the Field of Science and Technology, as well as the developed common approaches to inclusive education, the formation of a modern system of pharmaceutical education.
The Senator noted the effectiveness of the international youth projects "Children of the Commonwealth" and "TechnoCalls – Engineers of the Future".
Lilia Gumerova invited the forum participants to cooperate within the IPA CIS Permanent Commission on Science and Education.
The Forum is attended by representatives from more than 30 countries – Armenia, Belarus, Kazakhstan, Kyrgyzstan, Russia, Tajikistan, Turkmenistan, as well as Cuba, Venezuela, Qatar, Myanmar, etc.
Photo: council.gov.ru
---