---
Nevsky International Ecological Congress Ended with Tree Planting in Tavricheskiy Garden
27 May 2023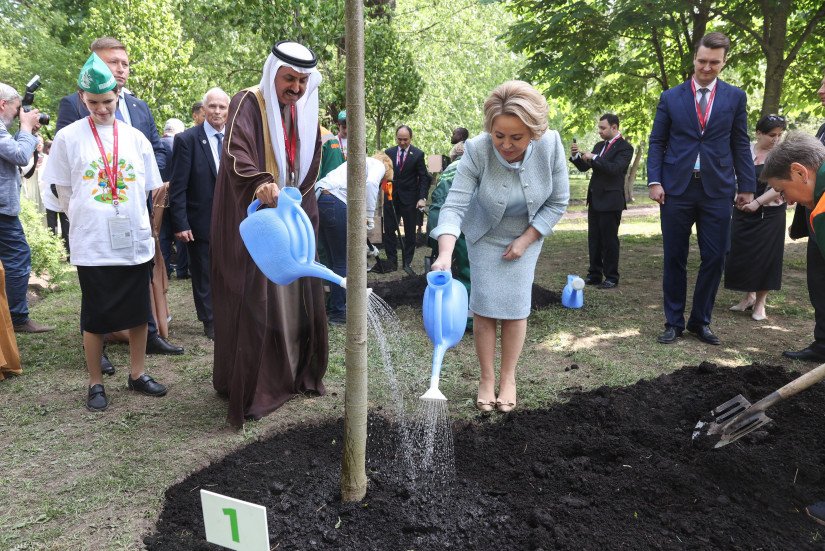 Guests of the anniversary Nevsky International Ecological Congress planted lime trees in the Tavricheskiy Garden next to the headquarters of the CIS Interparliamentary Assembly.
The event brought together speakers and deputy speakers of parliaments, prime ministers, representatives of international organizations, heads of relevant ministries and agencies of different countries participated in the environmental action.
In 2023, the Congress brought together over 1,500 participants and media representatives from more than 50 countries and 11 international organizations. Compared to 2021, the number of delegates has almost doubled.
The business program of the Congress included a plenary session, 13 roundtables and two panel discussions. The key conclusions, ideas and proposals of the Congress will be reflected in the final resolution.
---