---
Experts Discussed Methods of Countering Foreign Interference in Elections
09 June 2023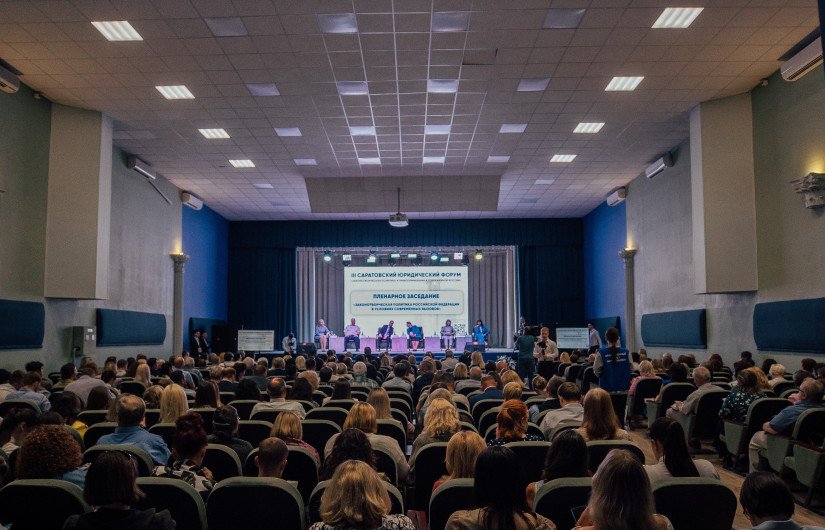 On 7-9 June, the Saratov State Law Academy hosted the III Saratov Legal Forum "Legislative Policy and Law Enforcement in Modern Russia". Every year the event brings together representatives of academic, educational, public organizations, federal and regional authorities and alumni of the Academy to discuss the most pressing issues of modern legal science and law enforcement.
Within the framework of the Forum, a joint report on the topic "Legal Means of Countering Interference in the Electoral Process: the Experience of the CIS Member Nations" was presented online by Deputy Head of the IPA CIS Council Secretariat – Director of the International Institute for Monitoring the Democracy Development, Parliamentarianism and Suffrage Protection of Citizens of the IPA CIS Member Nations (IPA CIS IIMDD), Doctor of Law, Professor Ivan Mushket and his Deputy Elena Eremenko at the academic platform "Modern global challenges and their neutralization by criminal, criminological and criminal procedural means".
The authors spoke about the methods of legal regulation used by the CIS Member Nations to counter interference in the electoral process.
The Forum was also attended by Head of the IPA CIS IIMDD Analytical and Election Monitoring Department Roman Amburtsev and Head of the Department on the IIMDD IPA CIS Offices Management Alexander Ksendzov, who presented a joint report on the topic "Ensuring election security within the framework of the contemporary electoral process" at the academic platform "Judicial protection of public legal interests of the state under modern challenges and threats".
Photo: сгюа.рф
---