---
Experts Discussed Cooperation in Agro-Industrial Complex of Commonwealth Countries
16 June 2023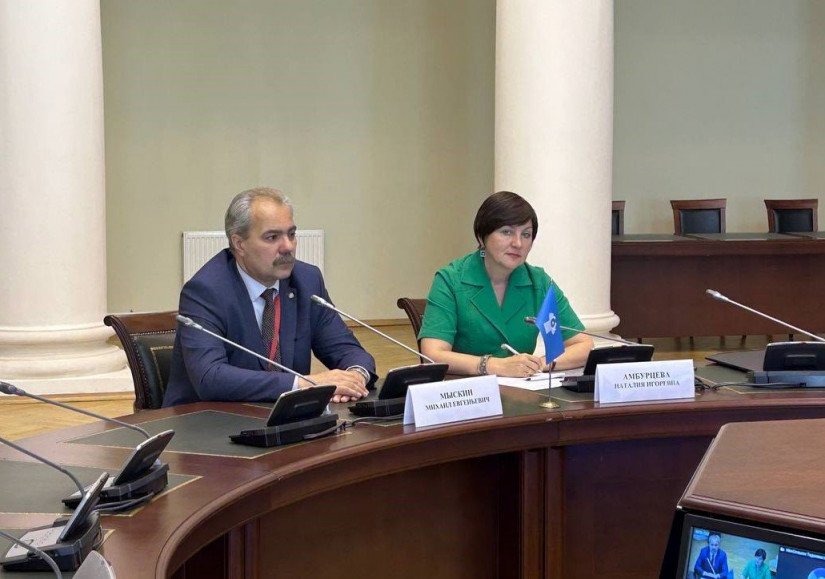 On 16 June 2023, the second meeting of the permanent working group under CIS Intergovernmental Board on Agriculture and Food Processing was held under the chairmanship of Minister of Agriculture and Food of the Republic of Belarus Vladimir Grakun.
During the meeting, the participants discussed proposals on the prospects of further development of interstate cooperation in the field of agro-industrial complex in the new economic conditions, the draft long-term work plan of the CIS Intergovernmental Board on Agriculture and Food Processing, the roadmap for the development of new approaches to cooperation in the joint production and processing of agricultural products of the CIS Member Nations.
The main attention was paid to the expediency of developing a draft Agreement on Cooperation of the CIS Member Nations in the Field of Organic Agriculture.
Comments and suggestions to the document were received from representatives of the Republic of Armenia, the Republic of Belarus, the Republic of Kazakhstan, the Kyrgyz Republic, the Russian Federation, the Republic of Tajikistan, the Republic of Uzbekistan.
The event was attended by Director of the Department of Economic Cooperation of the CIS Executive Committee Mikhail Myskin and Secretary of the IPA CIS Permanent Commission on Agrarian Policy, Natural Resources and Ecology Natalia Amburtseva.
The next meeting of the working group is scheduled for September 2023.
---