---
Meeting of IPA CIS Council Held at Organization's Headquarters in St. Petersburg
13 April 2023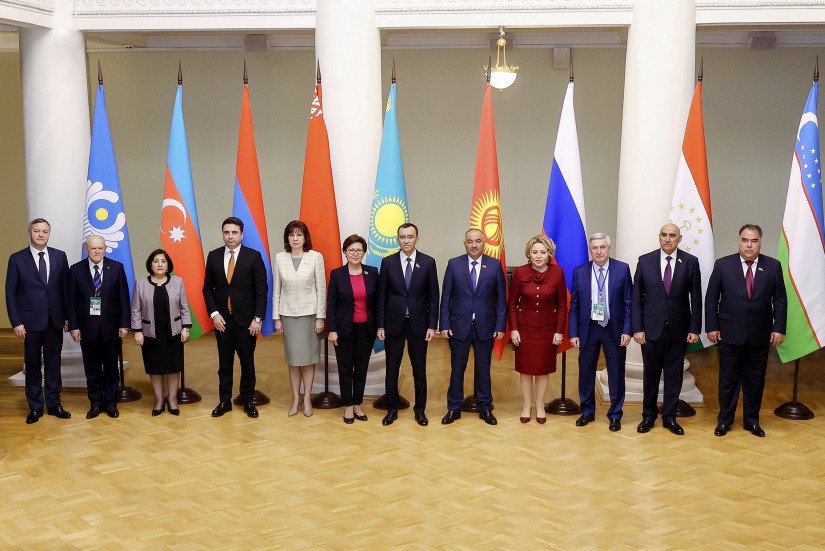 The heads of the parliamentary delegations of the Commonwealth Member Nations held a meeting of the IPA CIS Council at the Tavricheskiy palace today.
The event was opened by Chairperson of the IPA CIS Council, Speaker of the Federation Council of the Federal Assembly of the Russian Federation Valentina Matvienko.
Parliamentarians discussed the results of monitoring electoral campaigns in the Commonwealth: snap elections of the President of the Republic of Kazakhstan on 20 November 2022, and snap elections of members of the Mazhilis of the Parliament of the Republic of Kazakhstan on 19 March 2023.
Secretary General of the IPA CIS Council Dmitriy Kobitskiy announced the results of the IPA CIS activities in 2022.
The members of the Council approved the Regulations on the International Olympiad in Humanities and Social Sciences of Schoolchildren of the CIS countries, instructed to include the Olympiad in the action plan of the IPA CIS and take part in its organization.
The heads of parliamentary delegations also heard the results of the events of the IPA CIS that have taken place since the autumn session and the preparations for the upcoming events.
Dmitriy Kobitskiy spoke about the results of the International Tourism Forum Travel Hub "Commonwealth".
Dmitriy Kobitskiy told about the preparations for the International Forum "St. Petersburg – the Parliamentary Capital of the Commonwealth", which will be held in St. Petersburg on 18–19 May 2023.
Deputy Chair of the IPA CIS Permanent Commission on Agrarian Policy, Natural Resources and Ecology, Deputy of the Milli Majlis of the Republic of Azerbaijan Mikhail Zabelin informed the participants of the meeting about the preparations for the forum "Sustainable Development of Mountain Territories". The event will take place in St. Petersburg on 12–13 October 2023.
Tomorrow, the work of the spring session will continue with the 55th plenary session of the IPA CIS.
---