---
Mahmadtoir Zokirzoda Noted Importance of Engagement with Russian MPs Within IPA CIS Framework
29 July 2022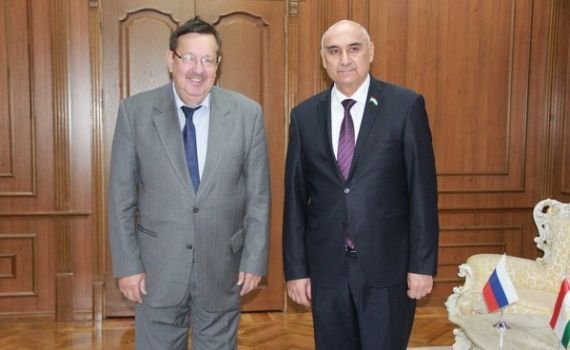 The development of high-level cooperation between the Republic of Tajikistan and the Russian Federation was discussed at a meeting of Speaker of the Majlisi namoyandagon of the Majlisi Oli of the Republic of Tajikistan Mahmadtoir Zokirzoda and Ambassador Extraordinary and Plenipotentiary of the Russian Federation to the Republic of Tajikistan Igor Lyakin-Frolov held on 27 July.
Mahmadtoir Zakirzoda noted that the cooperation between the MPs of Russia and Tajikistan successfully developed both within the framework the IPA CIS and in a bilateral format. According to the Speaker, both parliaments had established close relations, including the activity of groups of friendship and cooperation.
Igor Lyakin-Frolov noted that Russia was committed to good and friendly relations with its strategic partner – the Republic of Tajikistan, and made every effort to strengthen relations.
---