---
Vyacheslav Volodin and Alen Simonyan: It Is Necessary to Continue Developing of Common Position of Two States at International Platforms
06 October 2021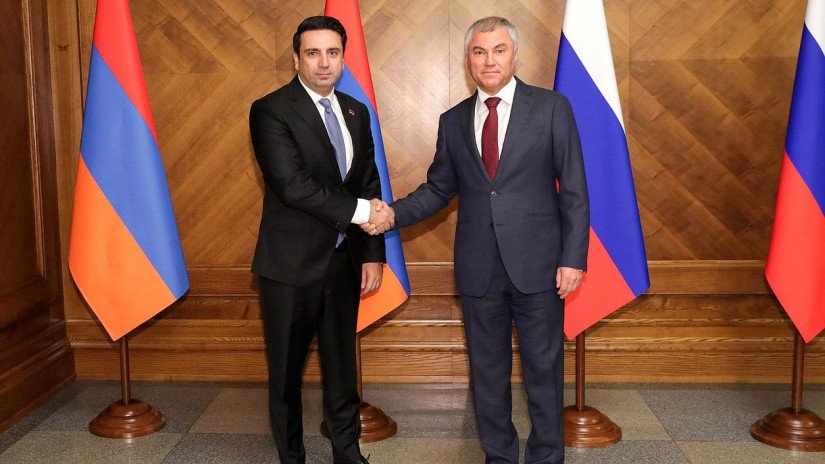 Today, a meeting of Speaker of the State Duma of the Federal Assembly of the Russian Federation Vyacheslav Volodin and Speaker of the National Assembly of the Republic of Armenia Alen Simonyan took place in Moscow.
During the conversation, Vyacheslav Volodin noted that the parties had gone a long way in developing interstate relations within the parliamentary dimension and expressed hope for their further strengthening.
"Relations between Russia and Armenia are special and of a strategic nature," – stressed Vyacheslav Volodin. In this regard, the Speaker of the State Duma offered to continue developing a common position on the matters concerning Armenia and Russia at the international platforms. He reminded that the delegations of Russia and Armenia work within the IPA CIS, the PACE, the OSCE PA, the PA CSTO and the Inter-Parliamentary Union.
According to the press service of the State Duma, Alen Simonyan noted that the parties raised a number of specific issues.
Photo: http://duma.gov.ru/
---