---
IPA CIS Observers at Kyrgyz Parliamentary Elections Outlined Monitoring Program
27 November 2021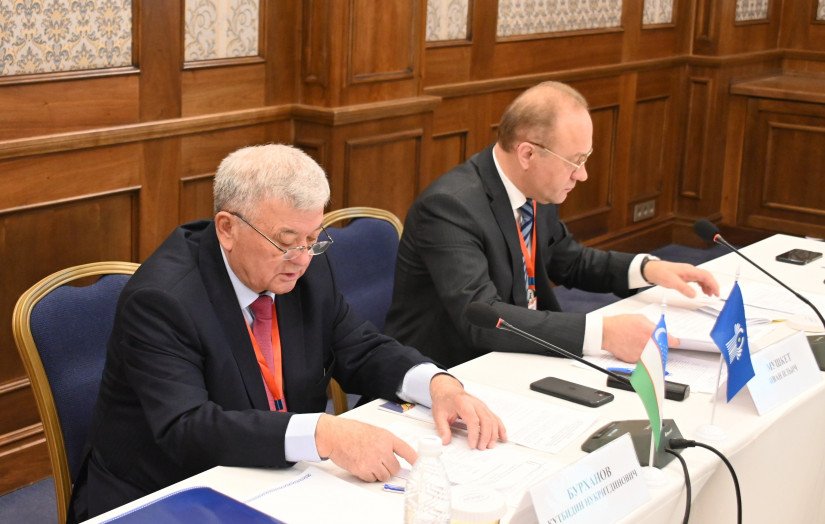 The IPA CIS international observers at the elections to the Jogorku Kenesh of the Kyrgyz Republic, scheduled for 28 November 2021 have started short-term monitoring. Today, a kick-off meeting took place in Bishkek and outlined the goals and objectives of the monitoring, and also defined the program of work for the coming days.
The event was opened by IPA CIS Observer Team Coordinator, Chair of the Committee of the Senate of the Oliy Majlis of the Republic of Uzbekistan on Defense and Security Issues Kutbidin Burkhanov and Deputy Secretary General of the IPA CIS Council – Director of the International Institute for Monitoring the Development of Democracy, Parliamentarism and Observance of Electoral Rights of Citizens of the Member States of the IPA CIS (IPA CIS IIMDD) Ivan Mushket.
The parties spoke about rules and regulations for observers (principles of political neutrality, impartiality and non-interference in the internal affairs of countries), the composition of the team, which included representatives of the IPA CIS national parliaments, IPA CIS Council Secretariat staff members and IIMDD IPA CIS experts.
The participants got acquainted with the results of long-term monitoring of the election campaign carried out by members of the IPA CIS IIMDD expert group. The observers were presented with analytical and reference materials prepared on the basis of its results.
At the end of the meeting, Ivan Mushket told the members of the Observer Team about the work program for the coming days, scheduled meetings and observers' routes on the voting day.
---