---
IPA CIS Observers Monitor Voting in Kyrgyzstan
28 November 2021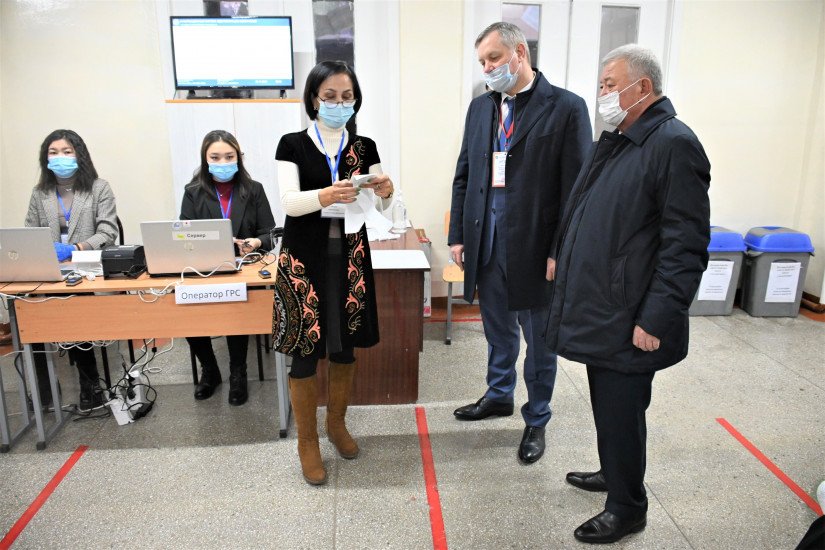 The IPA CIS observers carry out monitoring at polling stations in Bishkek and in settlements of several regions. IPA CIS Observer Team Coordinator, Chair of the Committee of the Senate of the Oliy Majlis of the Republic of Uzbekistan for Defense and Security Kutbidin Burkhanov and Secretary General of the IPA CIS Council Dmitriy Kobitskiy visited polling station No. 1213 in Bishkek.
The observers attended the opening of the polling station, the sealing of ballot boxes and the beginning of voting. They testified that all the necessary procedures were carried out in full and access to voting was open on time.
During the day, the Observer Team will work according to individual schedules at polling stations in several regions of the country.
---