---
Best Practices of Local Authorities of CIS Countries on Preservation of Cultural Heritage Presented in Staraya Ladoga
27 May 2022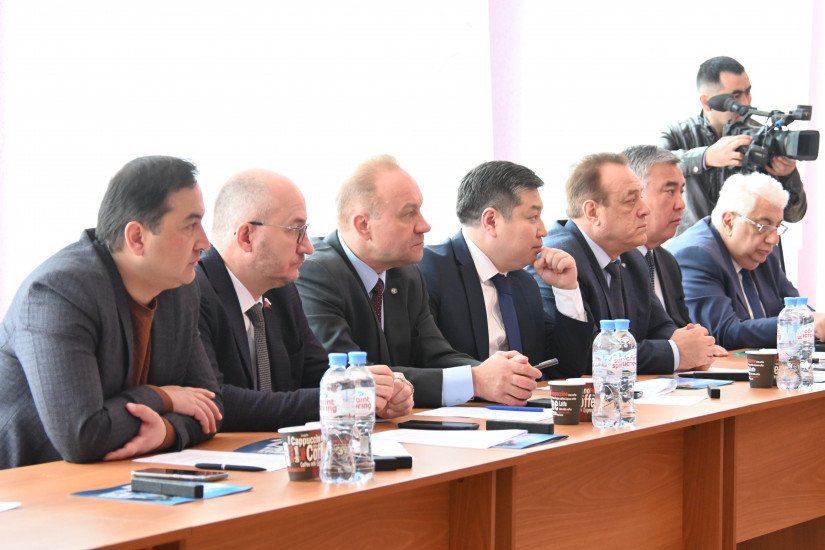 A seminar "The Role of Local Authorities in Supporting Folk Art and Preserving Cultural Heritage" took place in Staraya Ladoga (Leningrad region). The CIS MPs, local authorities and experts discussed the experience of preserving and developing the creative potential and legislative practices in this field.
Chair of the Standing Commission of the House of Representatives of the National Assembly of the Republic of Belarus on State Building, Local Government and Regulations, Chair of the IPA CIS Permanent Commission Practices of State-Building and Local Government Valentin Semenyako moderated the event.
Secretary General of the IPA CIS Council Dmitriy Kobitskiy sent a welcoming speech to the meeting participants, delivered by Deputy Secretary General of the IPA CIS Council – Plenipotentiary Representative of the Milli Majlis of the Azerbaijan Republic Aidyn Jafarov. Secretary General noted that the issues of preserving historical heritage, developing the spiritual and creative potential of citizens were the basis of the state cultural policy.
Chair of the Committee of the Legislative Chamber of the Oliy Majlis of the Republic of Uzbekistan on Science, Education, Culture and Sport, Chair of the IPA CIS Permanent Commission on Culture, Information, Tourism and Sport Erkin Zakhidov also addressed the meeting with a video greeting. He noted that the Commission regularly discussed laws dedicated to supporting folk art and careful preservation of cultural heritage.
Director of the Staraya Ladoga Museum Lyudmila Gubchevskaya told the participants about the history of the city and covered in detail the current work to preserve the historical heritage and support folk crafts.
Valentin Semenyako presented the experience of the Belarusian authorities in this field. General Director of the Union of Russian Cities Alexandra Ignatieva devoted her speech to the creative economy at the municipal level, which can contribute to the preservation and support of folk crafts.
As a result of the discussion, the participants of the Seminar adopted relevant recommendations.
---