---
CIS MPs and Experts Discussed a Package of Documents in Field of Electoral Law
26 May 2022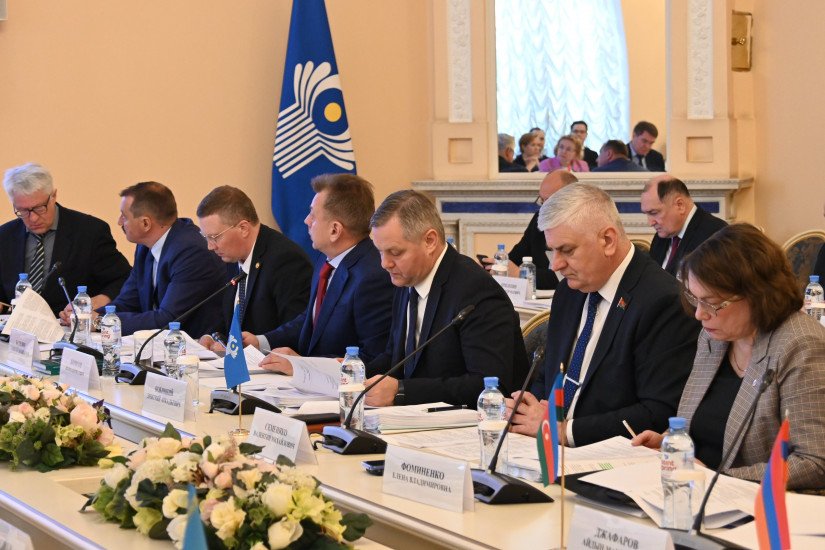 Today, a meeting of the IPA CIS Permanent Commission on Practices of State-Building and Local Government was held in the Tavricheskiy Palace – the IPA CIS headquarters.
The event brought together the representatives of the parliaments of the Azerbaijan Republic, the Republic of Armenia, the Republic of Belarus, the Republic of Kazakhstan, the Kyrgyz Republic, the Republic of Moldova, the Russian Federation and the Republic of Tajikistan, as well as experts, and staff members of the IPA CIS Council Secretariat.
At the beginning of the meeting member of the Committee of the Milli Majlis of the Azerbaijan Republic on Law Policy and State-Building Fazail Agamali was re-elected as the Deputy Chair of the Commission.
The Commission continued its work on a package of documents in the field of electoral law. The participants discussed the draft revised Recommendations for CIS International Observers on Elections and Referenda Monitoring, draft Model Law on International Observation, the Recommendations on Use of Automation Technical Tools during Elections and the Recommendations on Countering Foreign Interference in National Elections.
The Commission members also considered the draft Recommendations on the Use of the Mechanism of Municipal-Private Partnership for Addressing Issues of Local Self-Government, the Model Law on State and Municipal Services, on Administrative Procedures, on Privatization of State and Municipal Property, on Municipal Awards and the White Paper of the best legislative practices of anti-crisis regulation.
The Commission decided to approve in general all the model laws considered during the meeting and send them to the parliaments of the IPA CIS Member Nations for comments and suggestions.
The Commission members discussed proposals for the Long-Term Plan of Model Law-Making in the Commonwealth of Independent States for 2023–2025, summed up the work of the Commission in 2021, and touched upon some organizational issues related to the preparation of the seminar "The Role of Local Authorities in Supporting Folk Art and Preserving Cultural Heritage".
---