---
CIS Experts Discussed Role of Land Management in Ensuring Sustainable Development of Territory
13 May 2022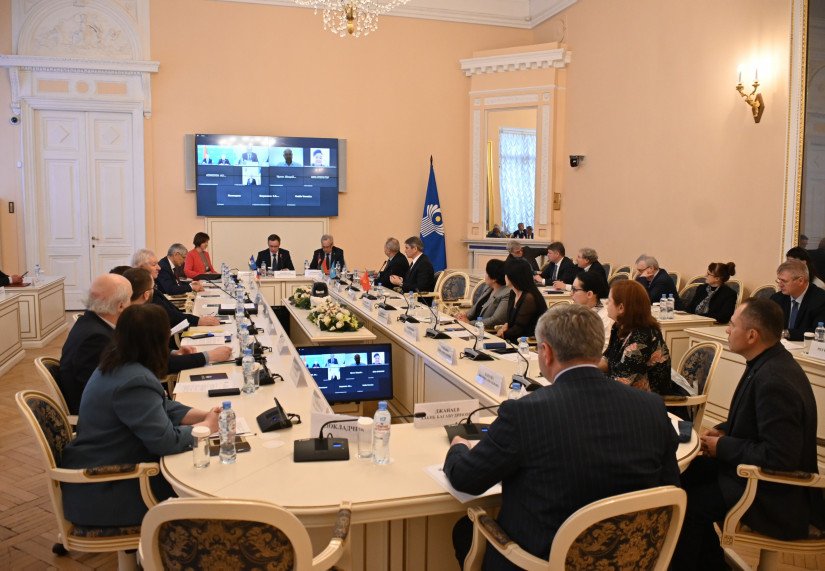 On 13 May 2022, a roundtable "Role of Land Managements in Ensuring Sustainable Development of the Territory" took place in the Tavricheskiy Palace – the IPA CIS headquarters.
The event was attended by representatives of national parliaments, regional and local authorities, experts from the CIS countries, international organizations, educational and research institutions. They discussed the importance of land management in the state land administration, as well as approaches to the legal regulation of land management to ensure sustainable development of the CIS.
Member of the Committee of the Federation Council Committee of the Federal Assembly of the Russian Federation on Agrarian and Food Policy and Environmental Management, member of the IPA CIS Permanent Commission on Agrarian Policy, Natural Resources and Ecology Viktor Novozhilov moderated the event.
The participants discussed the issues of the land management facilities and relevant legislation, requirements for  land management activities; the rights of land users and the population; features of land management in rural areas; legale regulation of land management in the CIS; experience in planning and zoning of land in different countries.
---