---
IPA CIS Experts Discussed Issues of Economic Security of CIS Member Nations
19 April 2022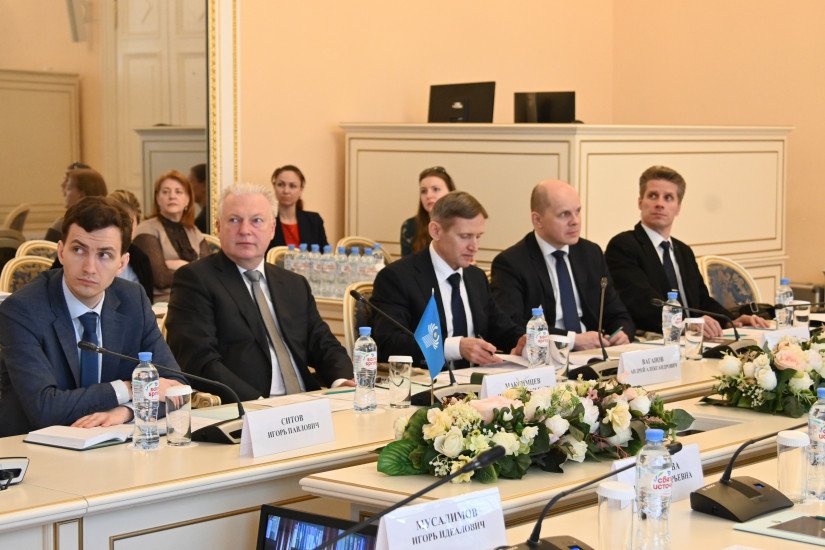 On 19 March 2022, the meeting of the IPA CIS Expert Advisory Board on Economy, chaired by Rector of the St. Petersburg State University of Economics Igor Maksimtsev, took place via videoconferencing.
The event was attended by the representatives of parliaments, executive authorities, academic institutions from the Azerbaijan Republic, the Republic of Armenia, the Republic of Belarus, the Republic of Kazakhstan, the Kyrgyz Republic, the Republic of Moldova, the Russian Federation and the Republic of Tajikistan, as well as representatives of the CIS Executive Committee, experts, developers of the model laws and staff members of the IPA CIS Council Secretariat.
The meeting focused on the economic security of the CIS Member Nations. Advisor of the Institute of Research and Expertise of Vnesheconombank, Corresponding Member of the National Academy of Sciences of Ukraine Valery Muntiyan presented a report "Ensuring the Economic Security of the CIS Member Nations in the Conditions of Economic War". Head of the Department of General Economic Theory and History of Economic Thought of the Faculty of Economics and Finance of the St. Petersburg State University of Economics Dmitry Miropolskiy spoke about the development of the productive forces of the CIS Member Nations in the face of growing competition between economic systems. Head of the Department of Strategical Planning and Economic Policies of the Lomonosov Moscow State University Elena Veduta spoke about the transition of the CIS to regional economic management based on cyberplanning. Deputy Chair of the Economy Committee of the Mogilev Regional Executive Committee Pavel Marinenko made a presentation "Role and Place of Cross-Border and Interregional Cooperation in Ensuring the Economic Growth of the CIS Member Nations", in which he spoke about the advantages of regional forums for the development of such interaction.
The second part of the meeting discussed the digitalization of the economy and its legal regulation. The meeting participants discussed the IPA CIS draft Model Laws on Digital Space, its Infrastructure and Regulation in the CIS Member Nations and on Digital Rights, so that the IPA CIS Permanent Commission on Economy and Finance could take into account expert opinions in the process of finalizing these documents. Executive Director of the State Institution of the Leningrad Region "State Expert Institute of Regional Legislation" Fedor Zamyatin, Deputy Director of the St. Petersburg State Institution "Department of Information Technologies and Communications" Dmitriy Lisovitskiy, Professor of the Department of Private Law of the Higher School of Law of the Kazakh Humanitarian Law University named after M. S. Narikbaeva Sara Idrysheva and Professor of the Department of Civil Law and Procedure of the Law School of the Far Eastern Federal University Galina Shevchenko provided detailed comments on the model laws and their proposals to the developers.
---