---
IPA CIS Legislative Work in Field of Economics and Business Discussed at Caspian Media Forum
09 September 2022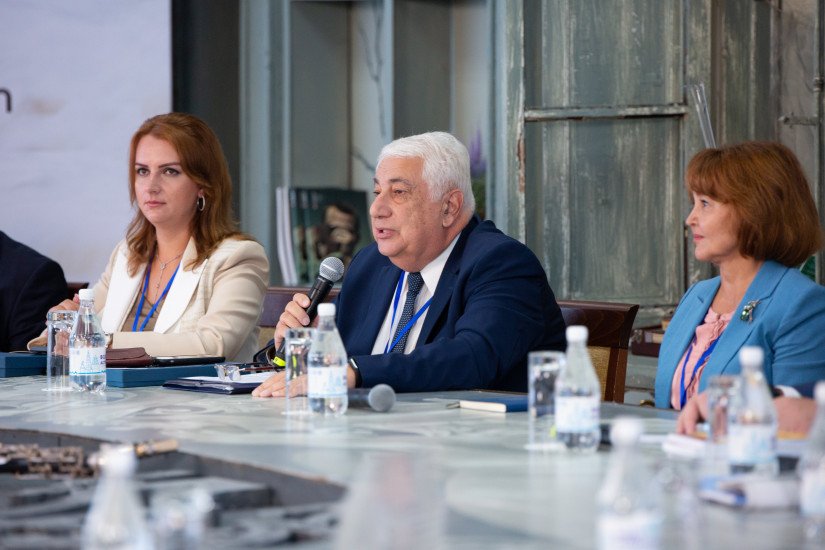 The Caspian Media Forum kicked off today in Astrakhan (Russian Federation). Deputy Secretary General of the IPA CIS Council – Plenipotentiary Representative of the Milli Majlis of the Azerbaijan Republic Aydin Jafarov spoke at the panel discussion "Business Journalism and Business Communications". He informed the meeting participants about the activity of the CIS Interparliamentary Assembly on the improvement of mechanisms for managing and developing the economies of the CIS countries. Aydin Jafarov noted that by now the IPA CIS had adopted more than 600 model instruments, including those directly regulating business relations, including the Model Tax Code, Model Laws on Pricing, on Mortgage, on Medical Insurance, on Regional Investment Projects, etc. Most of the adopted documents are implemented in the legislation of the CIS Member Nations.
Aydin Jafarov also spoke about the youth dimension in the work of the IPA CIS and emphasized the role of young parliamentarians in the development of draft model laws.
Representatives of the delegations of the Azerbaijan Republic, the Republic of Kazakhstan, the Russian Federation, Turkmenistan, the Republic of Uzbekistan, as well as the Islamic Republic of Iran take part in the seventh Caspian Media Forum. The media event is aimed at developing social, economic and humanitarian cooperation among the countries of the Caspian region. The Forum is supported by the Administration of the President of the Russian Federation and the Ministry of Digital Development, Communications and Mass Media of the Russian Federation.
---