---
CIS Interparliamentary Assembly Celebrates 30th Anniversary
27 March 2022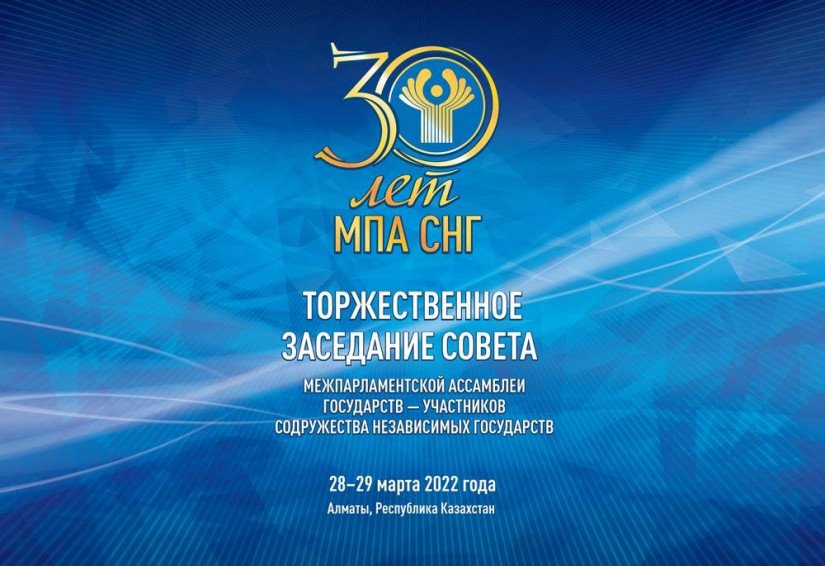 27 March marked the 30th anniversary of the signing of the Agreement on the Interparliamentary Assembly of Member Nations of the Commonwealth of Independent States. On 29 March, a ceremonial meeting of the IPA CIS Council dedicated to the anniversary of the organization will be held in Almaty, where 30 years ago speakers of the parliaments of the Republic of Armenia, the Republic of Belarus, the Republic of Kazakhstan, the Kyrgyz Republic, the Russian Federation, the Republic of Tajikistan and the Republic of Uzbekistan signed the Agreement on the establishment of the IPA CIS.
The organization was established as an advisory institution to discuss various political, social and economic issues, parliamentary cooperation and other issues of common interest. The CIS Interparliamentary Assembly was focused at the development of model laws for the national legislations of the Commonwealth countries.
On 29 March, the ceremonial meeting will bring together the parliamentary delegations of the IPA CIS Member Nations, as well as representatives of international organizations. The heads of parliaments will sum up the work of the CIS Interparliamentary Assembly and discuss a number of issues.
---