---
Solemn Mourning Ceremony Took Place at Piskarevsky Memorial Cemetery
22 June 2021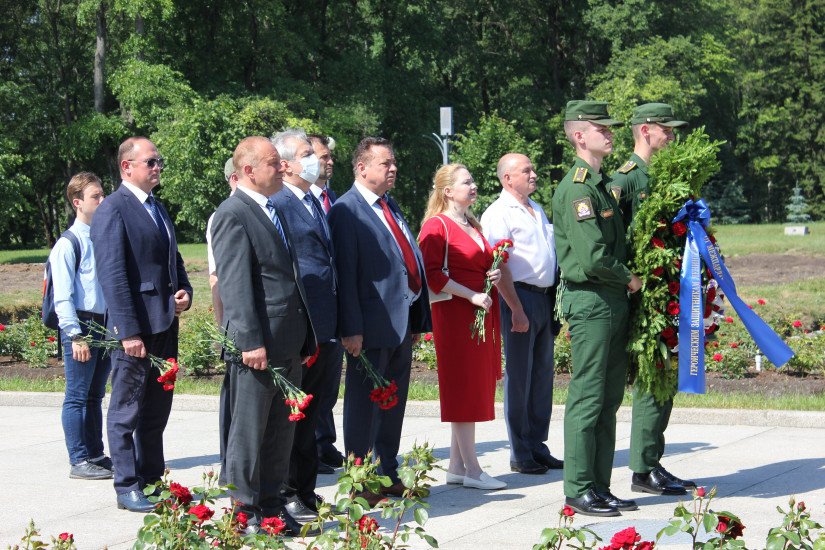 In St. Petersburg, at the Piskarevsky memorial cemetery, a mourning ceremony on the occasion of the 80th anniversary of the beginning of the Great Patriotic War took place.
The delegation of the CIS Interparliamentary Assembly also laid a wreath and flowers to the Motherland Monument. The Plenipotentiary Representative of the Parliament of the Republic of Moldova to the IPA CIS Ion Lipciu, Deputy Heads of the IPA CIS Council Secretariat Alexey Dolzhikov and Elena Kuzina, Director of the International Institute for Monitoring the Democracy Development, Parliamentarianism and Suffrage Protection of Citizens of IPA CIS Member Nations (IPA CIS IIMDD) Ivan Mushket and other Secretariat staff members came to honor the memory of the fallen.
The IPA CIS representatives also laid flowers to memorial plates in memory of the fallen citizens of the Union republics. The plates installed in different years on the Memory Alley of the Piskarevsky memorial, this year were restored and moved to one part of the Alley on the initiative of the Interparliamentary Assembly.
---