---
17th Session of PUIC Conference Opened in Algiers
29 January 2023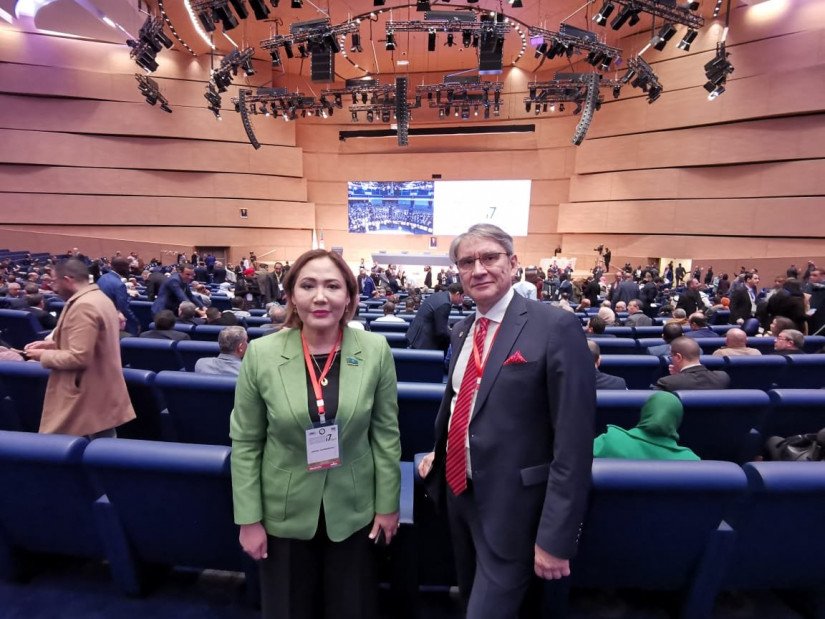 The delegation of the CIS Interparliamentary Assembly started its work as an observer at the 17th session of the Conference of the Parliamentary Union of the Member States of the Organisation of Islamic Cooperation (PUIC), which takes place in the capital of the People's Democratic Republic of Algeria.
The delegation included member of the Committee of the Senate of the Parliament of the Republic of Kazakhstan on Social and Cultural Development and Science Aigul Kapbarova and Deputy Secretary General of the IPA CIS Council – Plenipotentiary Representative of the Parliament of the Republic of Kazakhstan Igor Mussalimov.
The session lasts until 31 January. During the event, parliamentarians are going to discuss a wide range of issues, such as the African unity in the face of new challenges and threats, cooperation in the field of migration policy, the impact of the food crisis on the region and others.
The relationship between the IPA CIS and the PUIC has a long history, with 31 January 2023 being the 15th anniversary of the signing of the Memorandum of Understanding on Cooperation between the two organizations.
Photo: www.parlament.tj
---