---
Azerbaijan Republic Celebrates Constitution Day
12 November 2022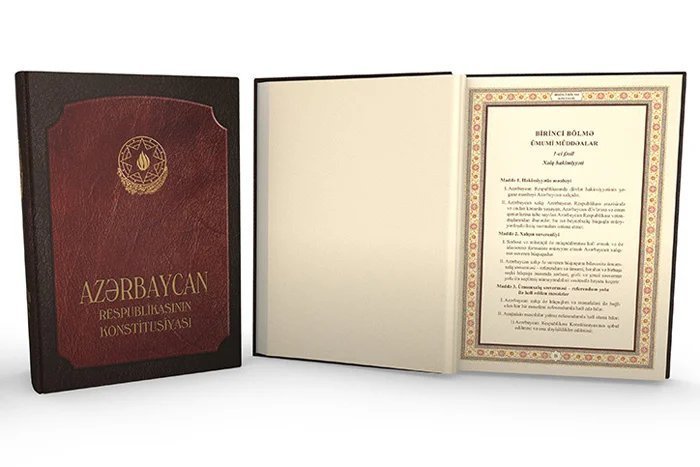 On 12 November 2022, the Azerbaijan Republic celebrates a state holiday – Constitution Day. The Constitution was adopted in 1995. It has become the fourth Constitution of the Azerbaijan Republic and reflected its new historical modification.
The history of the constitution-making of the Azerbaijan Republic falls mainly into the period of the Union of Soviet Socialist Republics. Following the acquisition of independence there was a need to elaborate a new Constitution. For this purpose, an ad hoc commission was established chaired by President Heydar Aliyev. The Constitution was adopted by referendum on 12 November 1995.
The 1995 Constitution laid the foundations of nation-building of the Azerbaijan Republic. Its text consists of 5 sections, 12 chapters and 158 articles.
---