---
Joint Meeting of Organizing Committees of VII Forum of Russian and Belarusian Regions
17 June 2020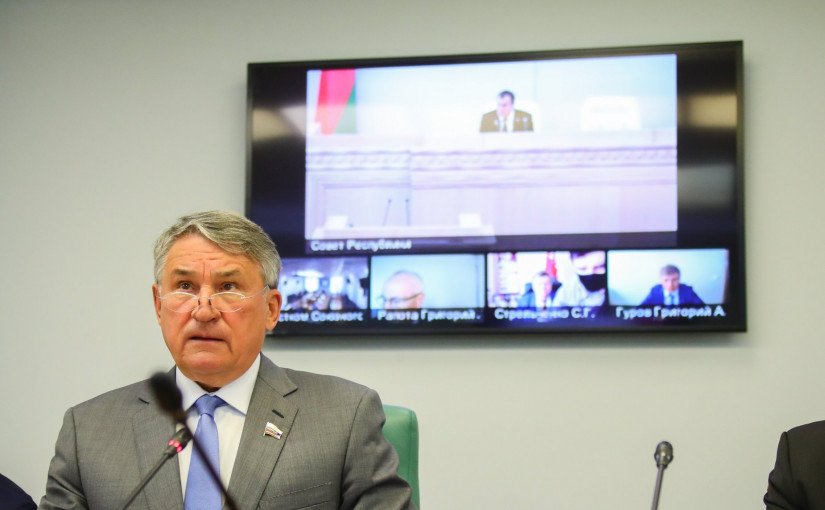 Deputy Chairperson of the Federation Council of the Federal Assembly of the Russian Federation Yury Vorobyov and Deputy Chairman of the Council of the Republic of the National Assembly of the Republic of Belarus Anatoly Isachenko held a joint meeting of the organizing committees of the VII Forum of Russian and Belarusian Regions via videoconferencing.
The event brought together members of the Federation Council, the Council of the Republic, State Secretary of the Union State Grigory Rapota, Executive Secretary of the Parliamentary Assembly of the Union State of Belarus and Russia Sergey Strelchenko, members of Belarusian and Russian organizing committees, representatives of Russian federal executive bodies and Belarusian public authorities.
According to Yury Vorobyov, "the Forum is devoted to historical heritage of the Great Victory and unites the peoples of our countries. The main objective is to make the VII Forum of Russian and Belarusian Regions one of the most important events dedicated to the 75th Anniversary of the Victory, so that it would serve further development of traditional economic and cultural ties of regions of both countries".
Preliminary dates for holding the Forum are 23–25 September 2020.
Photo: council.gov.ru
---