---
Maulen Ashimbayev: Parliament Adopted 110 Laws for Outgoing Year
30 December 2020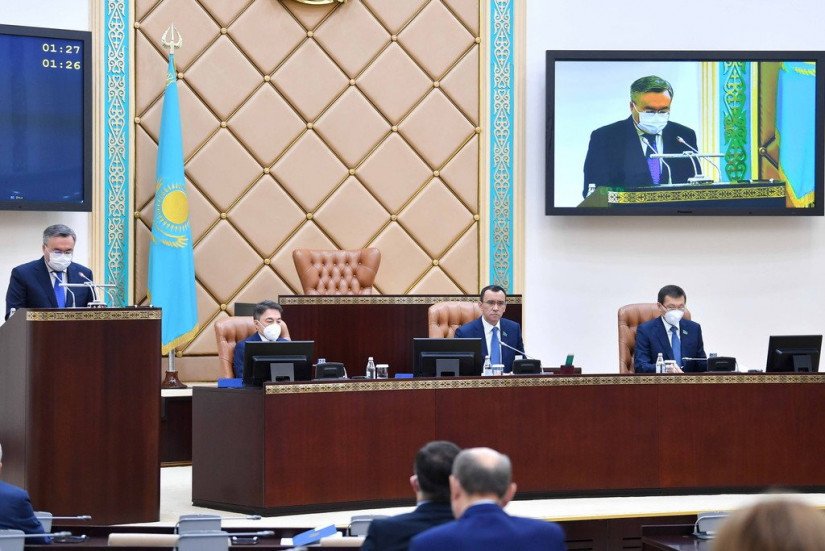 The session of the Senate of the Parliament of the Republic of Kazakhstan chaired by its Speaker Maulen Ashimbayev, drew the outcomes of the legislative work for outgoing year.
The Speaker of the Senate said that the Parliament had carried out great work to implement the reforms of the Head of State and strategic policy of the country. This year the Parliament approved 110 laws, about 30 of them were initiated by the MPs.
The senators adopted the laws on economic recovery, business support and social protection of citizens, as well as a number of laws aimed at strengthening democratic processes, human rights and environmental protection.
Maulen Ashimbayev noted that the key priority of the work was economic development and improvement of living standards. Special attention is paid to the support of small, medium-size businesses and promotion of national values. He thanked the MPs for their work and told that they needed to continue their efforts to further implement political and socio-economic reforms in the coming period.
Photo: http://senate.parlam.kz
---