---
Project "Memory Train" Started in Brest
22 June 2022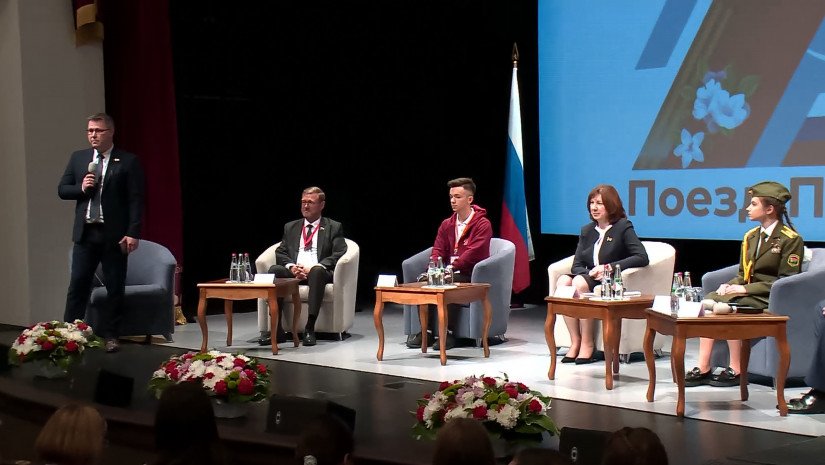 On 21 June 2022, Speaker of the Council of the Republic of the National Assembly of the Republic of Belarus Natalya Kochanova and Deputy Speaker of the Federation Council of the Federal Assembly of the Russian Federation Konstantin Kosachev met with participants of the "Memory Train" project. The project for Russian and Belarusian schoolchildren was launched at the meeting "Two States – One Destiny", which took place in Brest (Republic of Belarus)..
Natalia Kochanova noted that Brest and the Brest Fortress were remembered by those who keep the memory of the Great Patriotic War. Konstantin Kosachev recalled to the schoolchildren present at the meeting that on June 22 their peers stood up to defend their Motherland, and most of them did not return from that war.
According to the press service of the Federation Council, the "Memory Train" project will give young people from Russia and Belarus an opportunity to touch the history and feats of previous generations, as well as to establish direct youth contacts between the regions.
Photo: http://council.gov.ru/
---