---
Prospects for Parliamentary Dialogue on Border Security Discussed in Doha
31 January 2023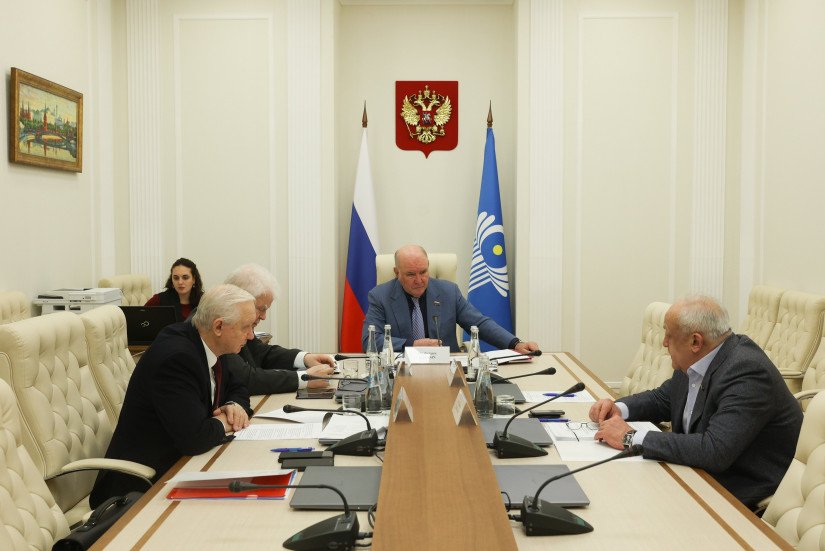 The joint work of the parliamentary assemblies continues in the capital of the State of Qatar. Today's agenda is devoted to the parliamentary political dialogue on border security and cross-border cooperation in the context of the fight against terrorism.
Chair of the Committee of the Federation Council of the Federal Assembly of the Russian Federation on International Affairs, representing the CIS Interparliamentary Assembly Grigory Karasin addressed the session on "International Framework and Relevant Regional Practice in Border Security and Cross-Border Cooperation" via videoconferencing. According to the speaker, modern legislation should more clearly define measures to prevent terrorist threats in the border area.
Grigory Karasin noted that the CIS region attaches the utmost importance to effective border security and management. Already in the first year of the Commonwealth's existence — on 6 July 1992 — the Joint Chiefs of Border Guards was established as an body of the Council of CIS Heads of State to protect external borders of the Member Nations and ensure their stability.
Since 2004, 37 joint special border operations have been organized and conducted under the auspices of the Joint Chiefs of Border Guards, resulting in the detention of 178 persons involved in terrorist and extremist activities.
Grigory Karasin also focused on the improvement of the legal framework, taking into account the peculiarities of terrorist threats in the border area at all levels. One of the processes of coordinating the positions of the CIS countries in this direction is the model law-making of the CIS parliamentarians within the framework of the CIS Interparliamentary Assembly.
Member of the IPA CIS Permanent Commissions on Defense and Security Issues Valery Usatiuk took part in the discussion on border security strategies. He outlined the need to preserve the possibility of spreading counter-terrorism ideology through the media.
In his opinion, it is also necessary to work more actively to prevent the use of network technologies for the dissemination of extremist ideas — and in this vein, the co-operation of national parliaments, inter-parliamentary organizations is one of the conditions for successful anti-terrorist work.
As measures to strengthen international cooperation on the anti-terrorist track, the IPA CIS speaker named the conclusion of international treaties summarizing all possible elements of terrorism crimes in a certain area, the creation of a methodology for countering these crimes, the development of generally binding cooperation mechanisms in various related fields, the adoption of measures to address specific military, technical, operational and other tasks of international cooperation of states.
Photo: www.parlament.tj
---