---
Russian Senators Held Retreat Session on Election Observation
13 May 2021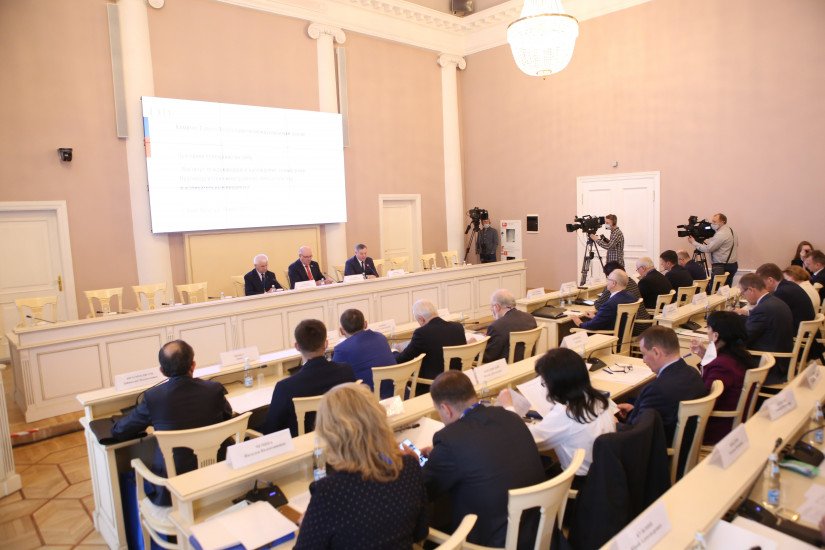 A retreat session of the Committee of the Federation Council of the Federal Assembly of the Russian Federation on Foreign Affairs took place today in the Tavricheskiy Palace – the IPA CIS headquarters. The event took place within the framework of the international conference "Technologies of Electoral Process and Monitoring of Elections" and was devoted to the topic "Institute of International Monitoring of Elections. Countering Foreign Interference in Electoral Processes".
Opening the Session, Chair of the Committee Grigory Karasin reminded that the elections to the State Duma would take place in September 2021. At the same time, he stressed that the institution of international monitoring of election observation often became an instrument of external pressure on certain countries.
Secretary General of the IPA CIS Council Dmitriy Kobitskiy delivered a welcoming speech at the meeting. "Modern challenges associated with the development of digital technologies, "blurring" of national borders, external interference in the internal political processes of sovereign states, attempts to influence voters outside the jurisdictions of states require coordinated efforts of the international community to maintain stability and progressive development of democracy based on the will of the people expressed through free elections and referenda", he said.
In this regard, Dmitriy Kobitskiy noted the relevance of international cooperation in the development of recommendatory acts on electoral topics.
Ambassador-at-Large of the Ministry of Foreign Affairs of the Russian Federation Vladimir Churov drew attention to the politicization of international election observation by western countries.
IPA CIS expert, member of the Central Election Commission of the Russian Federation Igor Borisov spoke about the legal aspects of the interference in the elections. He analyzed the national electoral legislation of certain CIS Member Nations and international legal acts in this area and came to the conclusion that there was a lack of appropriate legal mechanisms.
Director of the International Institute for Monitoring Democracy Development, Parliamentarianism and Suffrage Protection of Citizens of IPA CIS Member Nations Ivan Mushket called the topic of international election observation and foreign interference in the electoral process both relevant and very difficult issue. Analyzing the election observation methods of various international organizations, Ivan Mushket came to a conclusion that "the development of international observation as an independent institution is possible only on the basis of a broad international consensus".
---