---
Upper Chamber of Russian Parliament Discussed Opportunities and Mechanisms of Parliamentary Diplomacy
30 June 2020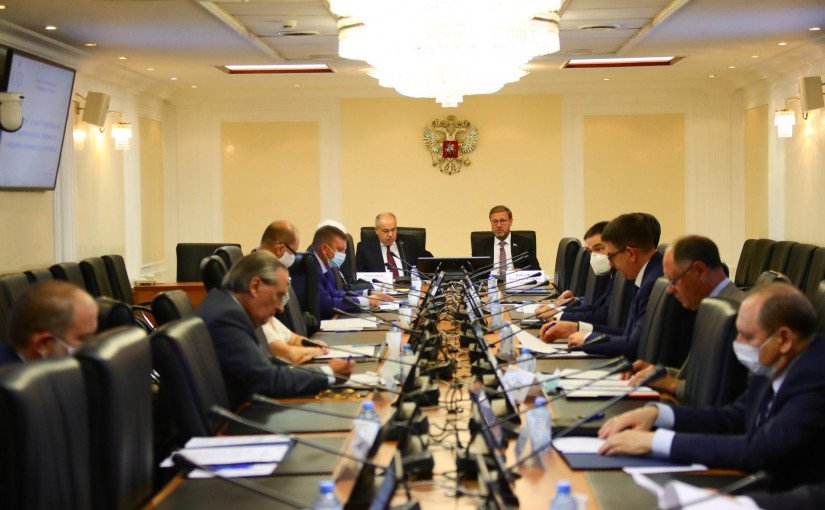 The Federation Council of the Federal Assembly of the Russian Federation hosted the roundtable "International Day of Parliamentarism: Opportunities and Mechanisms of Parliamentary Diplomacy".
The event was chaired by Deputy Speaker of the Federation Council Ilyas Umakhanov and Chair of the Committee of the Federation Council on Foreign Affairs, Member of the IPA CIS Permanent Commission on Political Issues and International Cooperation Konstantin Kosachev.
Ilyas Umakhanov noted that the increased role of parliaments and the significant experience of the parliamentary institutions in cooperation with other branches of power that strengthen public stability.  The International Day of Parliamentarism stressed the need of parliamentary work and the valuable role of parliamentary diplomacy in enhancing security and living standards. He also highlighted that sanctions should not hinder the work of national parliaments.
Konstantin Kosachev reminded the participants of the Statement of the upper chamber of Russian parliament, adopted in connection with this day. According to the document, Russian parliamentarians are ready to renew communication with the parliaments of the foreign countries regardless of the current difficulties and disagreements in bilateral relations, because it is the dialogue and not the language of sanctions that is the only means to resolve the worst problems. Konstantin Kosachev said that the pandemic changed the formats of communication but not the content of the dialogue and focus on a positive outcome.
The participants of the roundtable shared opinions on the further way of promoting and strengthening of parliamentary diplomacy.
Photo: council.gov.ru
---