---
Valentina Matvienko Pays a Working Visit to Ashgabat
11 May 2022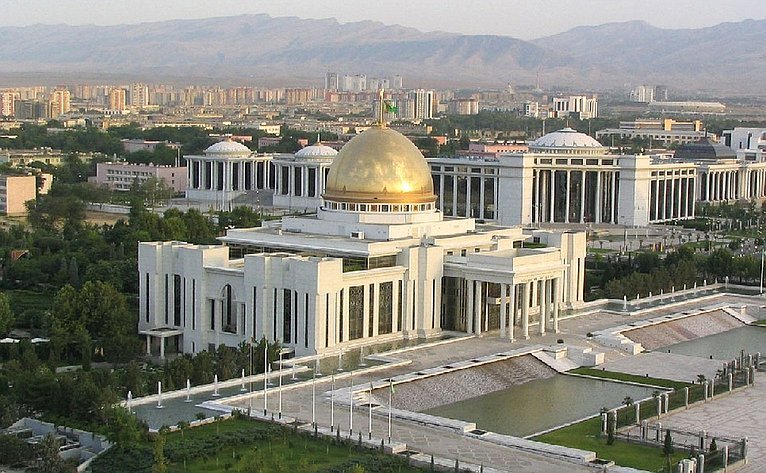 The delegation, headed by Speaker of the Federation Council of the Federal Assembly of the Russian Federation Valentina Matvienko, is on a working visit to Turkmenistan from 11 to 13 May 2022.
During the visit, Valentina Matvienko will take part in the in the First Inter-Parliamentary Forum of the Countries of Central Asia and the Russian Federation "Inter-Parliamentary Cooperation is an Integral Part of Intergovernmental Relations."
The forum participants are expected to to outline new political and legal foundations for expanding inter-parliamentary relations, determine ways to further develop the partnership and promote dialogue among Central Asian and Russian parliamentarians in various fields.
According to the press service of the Federation Council, on 13 May, Valentina Matvienko will take part in the Dialogue of Women of Central Asia and Russia on the topic "The Role of Women in Political, Social and Economic Development." The event will discuss, in particular, the role of women in entrepreneurial activity, the development of information technologies and digitalization.
Valentina Matvienko will meet with the leadership of Turmenistan: Speaker of the Hulk Maslakhaty of the Milli Gengesh of the country Gurbanguly Berdymukhamedov, Speaker of the Mejlis of the Milli Gengesh Gulshat Mammedova.
Secretary General of the IPA CIS Council Dmitriy Kobitskiy will also take part in the Forum.
Photo: http://council.gov.ru/
---