---
Valentina Matvienko and Nurlan Nigmatulin Discussed Development of Inter-Parliamentary Cooperation within IPA CIS
28 June 2021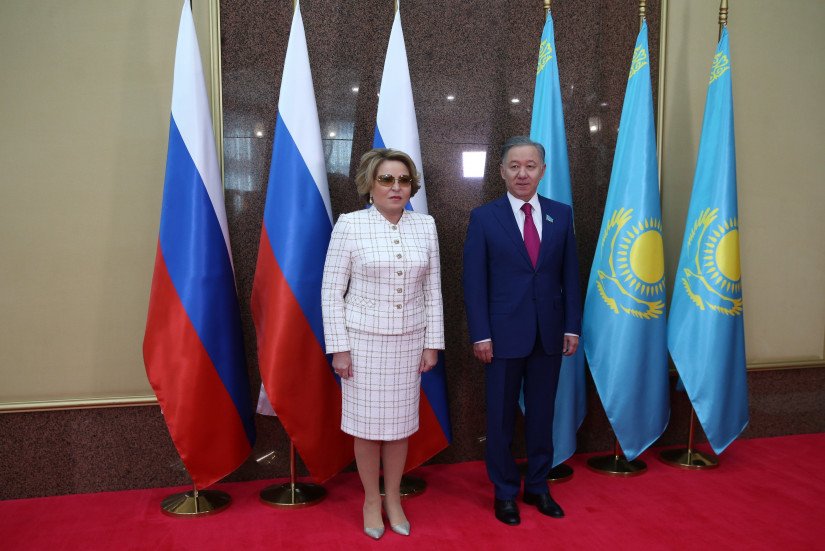 During the official visit of the delegation of the Federation Council to the Republic of Kazakhstan in Nur-Sultan, Speaker of the chamber, Chairperson of the IPA CIS Council Valentina Matvienko met with Speaker of the Mazhilis of the Parliament of the Republic of Kazakhstan Nurlan Nigmatulin.
The parties discussed the development of interparliamentary engagement, including within the framework of the CIS Interparliamentary Assembly, and the work on harmonizing the legislation of the Commonwealth countries aimed at the development of integration processes in the Eurasian space. They also noted the importance of the international observer missions monitoring the elections and ensuring compliance with high standards of the electoral process.
Valentina Matvienko informed about the preparations for the elections to the State Duma in September this year and welcomed the decision of Kazakhstan to send an observer team. She also spoke about the preparations for the International Conference on Inter-Ethnic and Inter-Religious Dialogue in 2022 to be held in St. Petersburg and invited Kazakh MPs to take an active part in the substantive preparation of this significant international event.
Nurlan Nigmatulin emphasized the strategic nature of bilateral relations, the priority development of economic, political and humanitarian relations. He spoke about the start of production of the Sputnik vaccine in Kazakhstan and expressed gratitude for help and support in the fight against the spread of COVID-19.
Photo: http://council.gov.ru/
---