---
Vladimir Andreichenko: IPA CIS Events are Among Priorities of Belarusian MPs
01 October 2020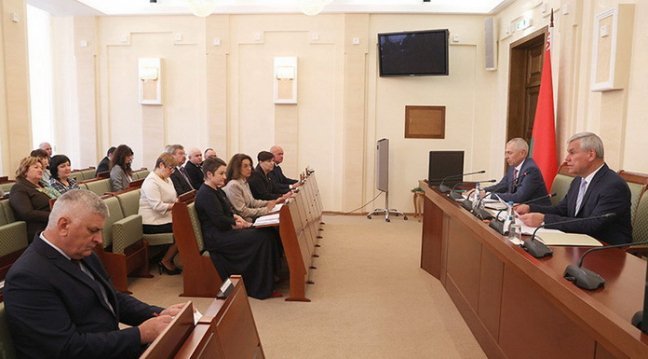 On 30 September 2020, the decision to open the fourth parliamentary session was made at a meeting of the Council of the House of Representatives of the National Assembly of the Republic of Belarus, which was chaired by Speaker of the House of Representatives Vladimir Andreichenko.
According to the press service of the chamber, the Council considered the draft agenda of the fourth session and decided to submit it for approval by the House of Representatives. 23 out of 45 draft laws passed all the necessary procedures and were included in the agenda.
Vladimir Adreichenko, in his speech, drew the attention of the Council members to the need for quality and timely preparation of draft laws that ensured a sustainable economic dynamic, effective development of the business environment and social protection of citizens.
Vladimir Adreichenko also noted that the MPs continued an open and mutually respectful dialogue with all international stakeholders. The Speaker named the monitoring of elections in several CIS countries, regular activities under the auspices of the IPA CIS, the CSTO PA and the Parliamentary Assembly of the Union of Belarus and Russia among the most significant international events that would be held with the participation of Belarusian MPs in the near future.
Photo: http://house.gov.by/
---