---
Russian Senators Discussed Draft Federal Budget
06 October 2020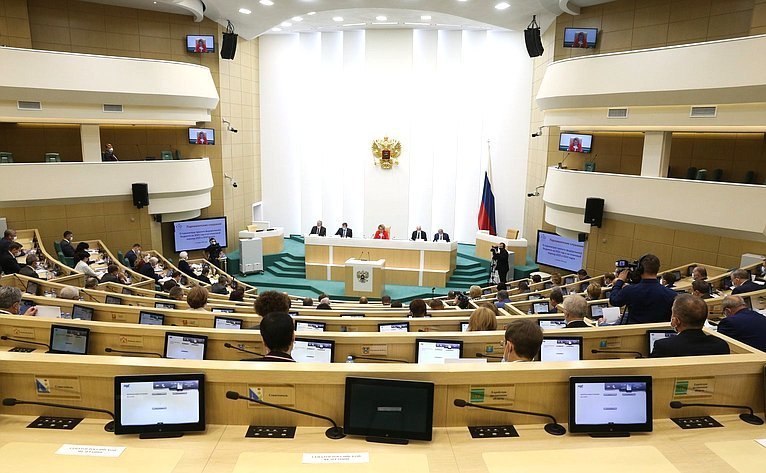 Chairperson of the IPA CIS Council, Speaker of the Federation Council of the Federal Assembly of the Russian Federation Valentina Matvienko held parliamentary hearings "On the Parameters of the Draft Federal Budget for 2021 and 2022-2023 Planning Period".
Valentina Matvienko said that the MPs needed to work to ensure that the budget fully meets the challenges that may arise. She recalled that the President of the Russian Federation instructed the Federation Council to take control of some social issues and to make sure that the necessary budgetary resources are provided for them. Valentina Matvienko also announced the need to ensure the implementation of the Ministry of Economic Development's forecast for Russia's GDP growth rate above 3% in the next three years.
In turn, Minister of Finance of the Russian Federation Anton Siluanov noted that the first public discussion of the draft budget was traditionally held at the Federation Council. According to him, this allows discussing budgetary policy not only in terms of the industry development, the impact of the budget on the economic sectors, but also from the perspective of its influence directly on regional problems, tasks, on the entire consolidated budget system of Russia. The Minister of Finance pointed out that economic and financial policy in 2020-2021 was primarily focused on combating the spread of the COVID-2019, overcoming the consequences of the disease, and creating conditions for stimulating and recovering the economy.
Chairman of the Accounts Chamber of the Russian Federation Alexey Kudrin spoke about the tasks of the Account Chamber for analyzing the draft budget submitted by the Government.
Deputy Governor of the Bank of Russia Alexey Zabotkin presented the Central Bank's estimates of economic growth, inflation, and the ruble exchange rate.
The members of the State Duma of the Federal Assembly of the Russian Federation, the heads of several regions of the country, as well as the other officials and experts also took part in the parliamentary hearings.
Photo: http://council.gov.ru/
---