---
Delegation of French Polynesia Visits Tavricheskiy Palace
12 August 2021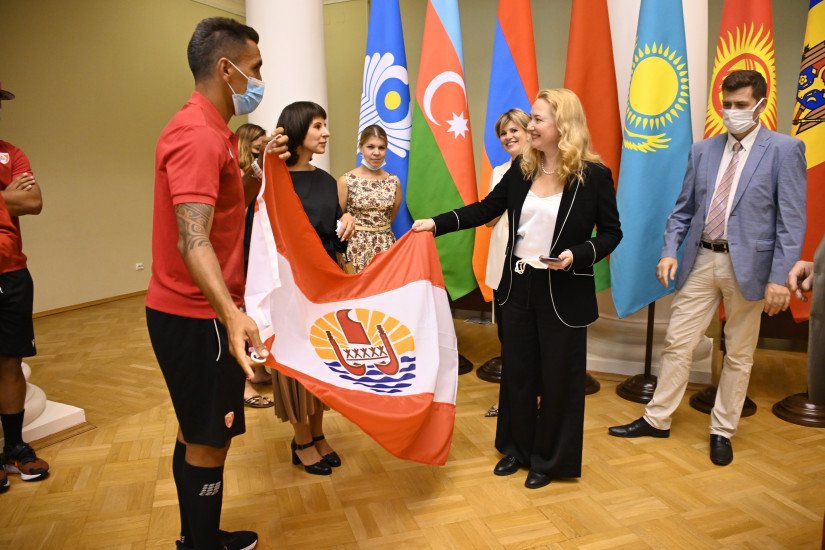 Today, the delegation of French Polynesia, composed of the representatives of executive and legislative bodies and members of the beach volleyball national team participating in the FIVB World Tour, visited the Tavricheskiy Palace – the IPA CIS headquarters.
Deputy Head of the IPA CIS Council Secretariat Elena Kuzina told the honorary guests about the history and main areas of activity of the Interparliamentary Assembly, as well as about major international events, which take place in the Tavricheskiy Palace.
Members of the delegation also took a guided tour through the halls of the Tavricheskiy Palace and got acquainted with the milestones of the history of CIS parliamentarism.
---