---
Readings in Tavricheskiy Began at IPA CIS Headquarters
09 December 2021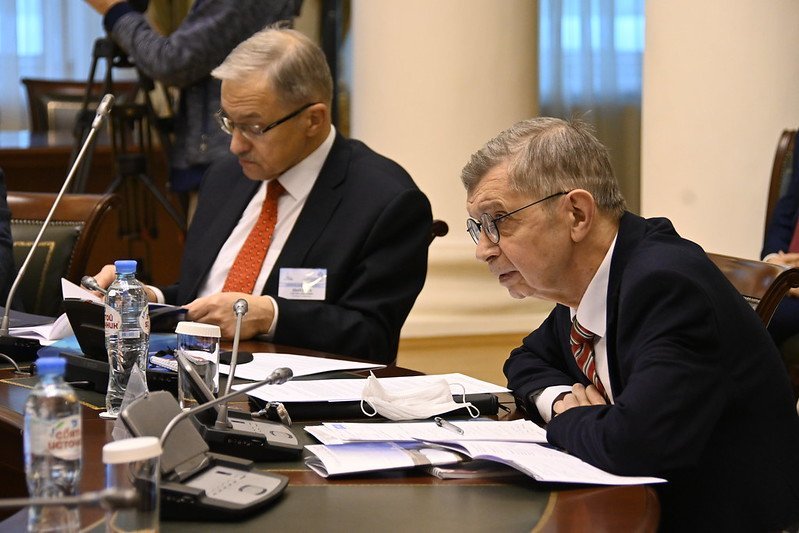 On 9 December 2021, the scientific conference "Actual Problems of Parliamentarism: History and Present" (Readings in the Tavricheskiy) began its work in the Tavricheskiy Palace. The academia from different countries and former MPs take part in the event.
Secretary General of the IPA CIS Council Dmitriy Kobitskiy sent greetings to the participants of the Readings in the Tavricheskiy, which was delivered by Deputy Head of the IPA CIS Secretariat – Director of the IPA CIS IIMDD Ivan Mushket. In his greetings, Dmitriy Kobitskiy noted that this year the Conference celebrated its 15th anniversary. He also stressed that since 2007, the Conference had been attended by many people from the CIS academic community, as well as from Great Britain, Serbia, USA and Poland and as a result, compendiums of materials had been published annually, thereby increasing public interest in the history of parliamentarism.
Currently, the Center for the History of Parliamentarism, which is a part of the IPA CIS, is engaged in the systematization and structuring of scientific articles published in the collections "Readings in the Tavricheskiy". The result of this work will be the creation of an information database of publications.
During the Conference, the participants heard information about the First Congress of People's Deputies of the Russian Soviet Federative Socialist Republic and, within the framework of a roundtable, discussed the significance of this historical event in the fate of the USSR.
The Conference will continue its work on 10 December.
---