---
Cross-national cooperation of St. Petersburg and the Republic of Belarus discussed in the Tavricheskiy Palace
15 September 2017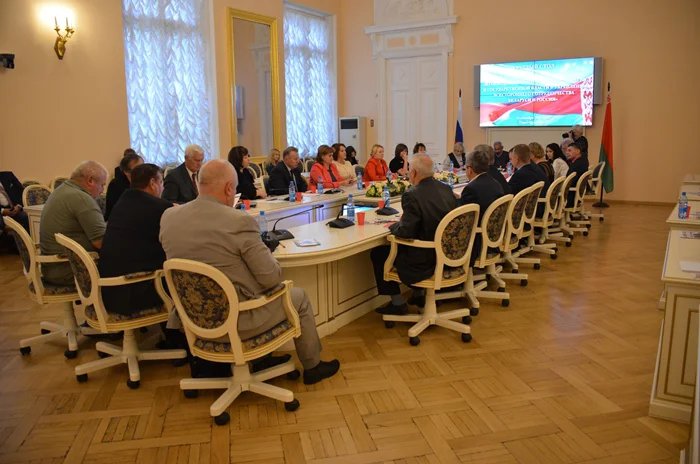 The roundtable "Engagement of Public Diplomacy and State Power in Strengthening Comprehensive Cooperation of Belarus and Russia" took place in the Tavricheskiy Palace in the framework of the inaugural events "City dear to the heart", devoted to the Day of the City of Minsk.
The participants of the event discussed cross-national cooperation and interaction within the economic council of Belarus and St. Petersburg.
The guests had the opportunity to enjoy a gala concert dedicated to the culture of Belarus and an expo of works by Byelorussian craftsmen.
---