---
III St. Petersburg Youth Patriotic Forum started in Tavricheskiy Palace
20 May 2015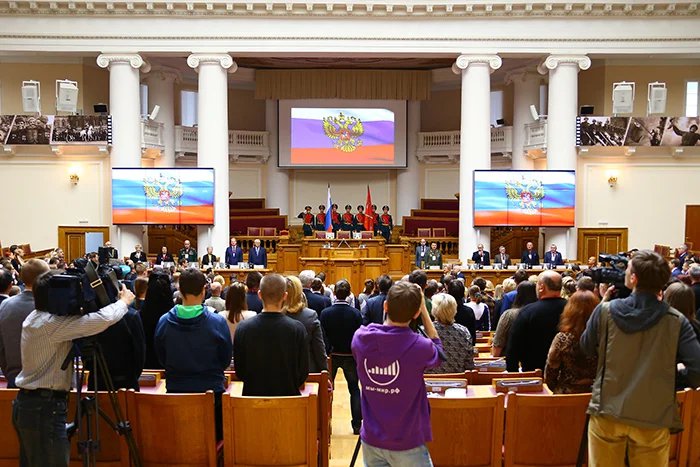 Among many distinguished guests governor of St. Petersburg Georgy Poltavchenko also took part in the opening ceremony of the Forum.
The Forum will focus on the milestones of the state program "Patriotic Education of Russian Citizens for 2011-2015".
Georgy Poltavchenko emphasized that Victory Day celebrations proved the respect of the young generation to the veterans.
A year ago IPA CIS Council approved the program of events devoted to the Victory anniversary. The program includes the whole range of different occasions: the newly opened exhibition in the Tavricheskiy Palace "The Feat of Leningrad" dedicated to the 71st anniversary of lifting the siege of Leningrad, interactive exhibition in the Presidential Library named after Boris Eltsin "We won because we were united", International event Living Memories Tour that took place from March 11 to April 16. And another international conference devoted to the end of the World War II is scheduled for autumn.
---