---
Establishing of Anti-Extremist and Anti-Terrorist Environment in Educational Institutions Discussed at a Conference
17 March 2022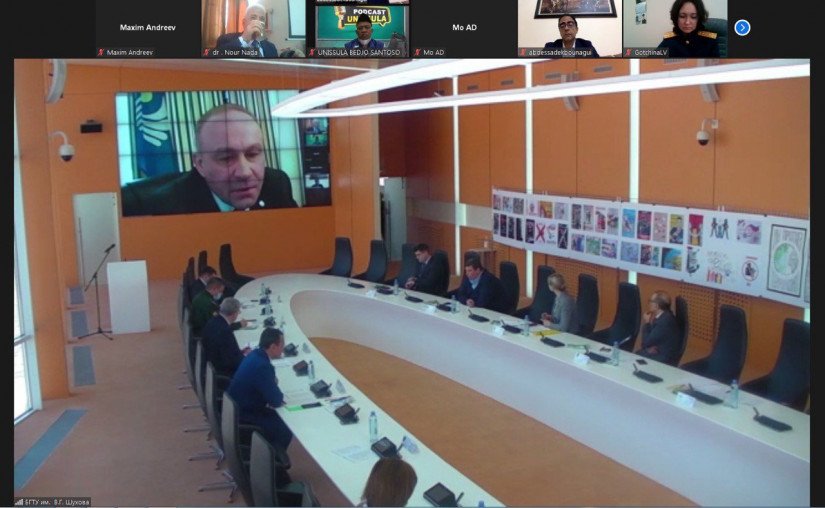 On March 17, an university research and practice conference with international participation "Specific Features of Establishing of Anti-Extremist and Anti-Terrorist Environment in Educational Institutions at the Present Stage" was organized by Shukhov Belgorod State Technological University together with the Ministry of Science and Higher Education of the Russian Federation, the Union of Criminalists and Criminologists, the Eurasian Peoples' Assembly and the public authorities of the Belgorod Region.
The online conference was attended by Ambassador Extraordinary and Plenipotentiary of the Syrian Arab Republic to the Russian Federation Riad Haddad, Secretary General of the Eurasian Peoples' Assembly Andrey Belianinov, academia, diplomats and public figures from Afghanistan, Bulgaria, Great Britain, Egypt, Indonesia, Morocco, Tanzania, different regions of the Russian Federation, as well as the leadership and staff members of the International Institute for Monitoring the Democracy Development, Parliamentarianism and Suffrage Protection of Citizens of IPA CIS Member Nations (IPA CIS IIMDD).
IPA CIS IIMDD Director, Doctor of Law, Professor Ivan Mushket presented the report "Improving the Legal Culture as a Guarantee of Successful Overcoming of Extremist Manifestations in Student Environment" .
---