---
Results of Work of IPA CIS IIMDD Bishkek Office in 2021 Discussed
15 March 2022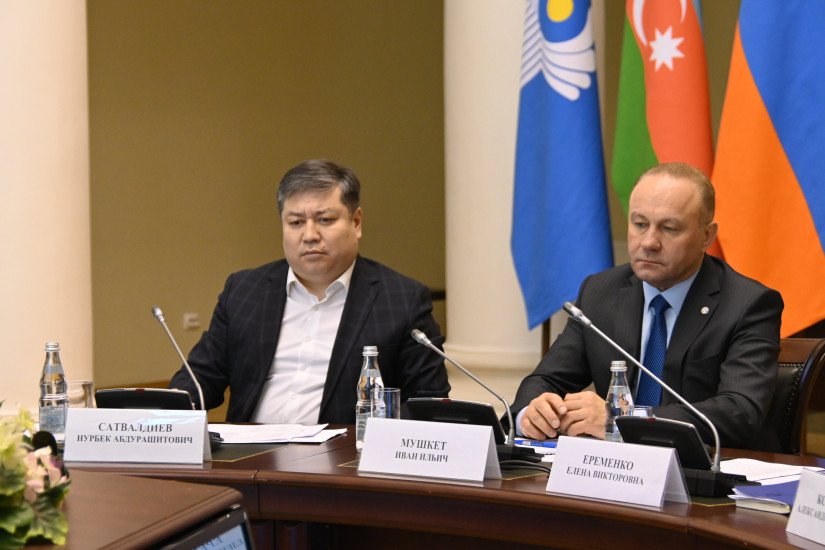 On 15 March, a meeting summing up the results of the work of the Bishkek office of the International Institute for Monitoring the Democracy Development, Parliamentarianism and Suffrage Protection of Citizens of IPA CIS Member Nations (IPA CIS IIMDD) in 2021was held via videoconferencing in the Tavricheskiy Palace.
Deputy Secretary General of the IPA CIS Council, Plenipotentiary Representative of the Jogorku Kenesh of the Kyrgyz Republic Nurbek Satvaldiev, Deputy Head of the IPA CIS Council Secretariat – IPA CIS IIMDD Director Ivan Mushket, as well as the staff members of the IPA CIS IIMDD and its Bishkek office took part in the meeting.
The director of the IPA CIS IIMDD Bishkek office Islambek Mursabekov presented a report on the work on ensuring international monitoring of the elections of the President of the country, members of the Jogorku Kenesh and the constitutional referendum held in the Kyrgyz Republic in 2021.
The meeting also discussed and outlined measures to improve the efficiency of the analytical, methodological, educational and advisory work of the office in 2022.
---