---
Establishment of Advisory Board of Heads of CIS Election Administration Authorities Discussed
14 December 2021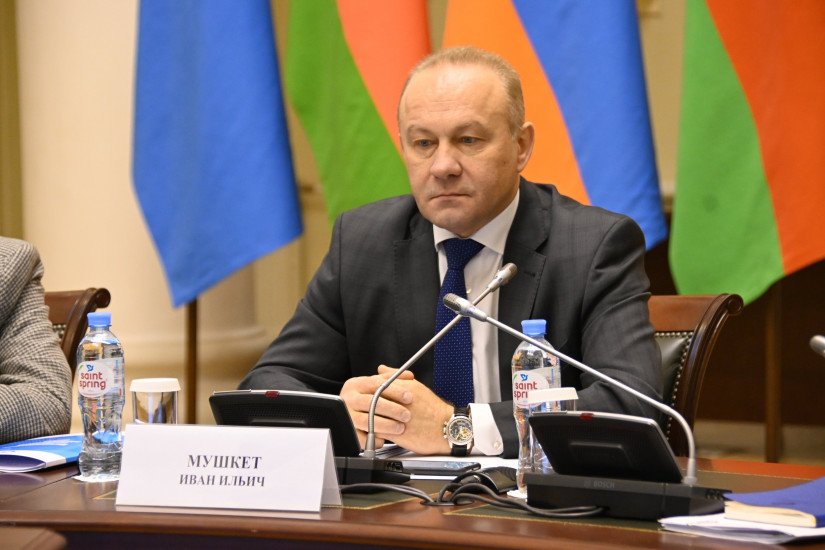 Deputy Head of the IPA CIS Council Secretariat – Director of the International Institute for Monitoring the Democracy Development, Parliamentarianism and Suffrage Protection of Citizens of IPA CIS Member Nations (IPA CIS IIMDD) Ivan Mushket took part in a meeting of the expert group finalizing the draft Agreement on the Establishment of the Advisory Board of CIS Heads of Election Administration Authorities.
The event took place on 14 December via videoconferencing and discussed proposals and comments on the draft Regulations on the Advisory Board, received from the Republic of Belarus, the Kyrgyz Republic and the Russian Federation. Taking them into account, the experts finalized and agreed on the text of the draft Agreement, which will be sent to the CIS countries for approval. Upon completion of this procedure, the draft Agreement will be submitted for consideration by the Council of the CIS Heads of State.
The meeting brought together representatives of the highest election administration bodies of the Republic of Armenia, the Republic of Belarus, the Republic of Kazakhstan, the Kyrgyz Republic, the Russian Federation, the Republic of Tajikistan, Turkmenistan and the Republic of Uzbekistan, as well as the Ministry of Foreign Affairs of the Russian Federation, the CIS Executive Committee, the IPA CIS Council Secretariat.
Ivan Mushket invited the meeting participants to consider the possibility of using the IPA CIS IIMDD potential to ensure the organizational, informational and analytical activities of the Advisory Board through holding conferences, seminars and roundtables to exchange experience in the field of organizing and holding elections and referendums.
---