---
Defense and Security Model Laws Discussed in Tavricheskiy Palace
14 April 2022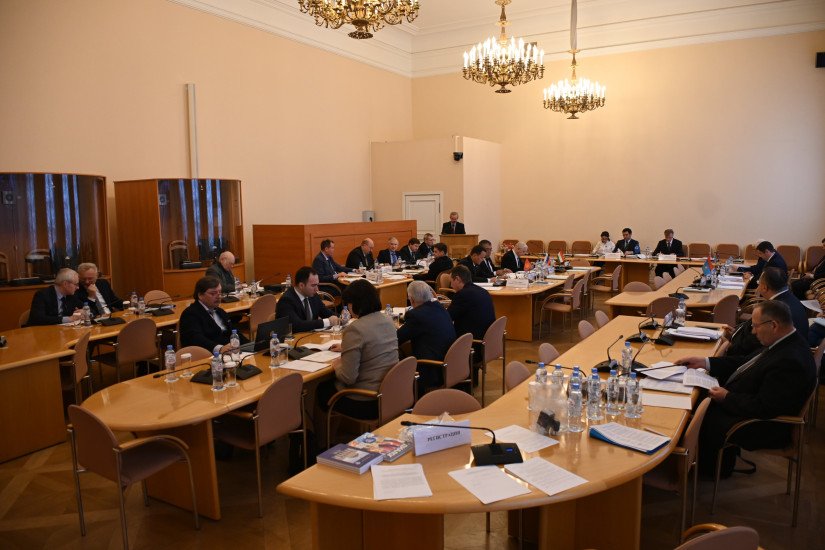 On 14 April 2022, a regular meeting of the Joint Commission at the IPA CIS for the Harmonization of National Laws Related to Security, Countering Emerging Threats and Challenges took place in the Tavricheskiy Palace – the IPA CIS headquarters.
The event was attended by members of the IPA CIS Permanent Commission on Defense and Security Issues, representatives of statutory bodies and bodies for sectoral cooperation of the CIS, public authorities of the Commonwealth, as well as educational and scientific institutions and international organizations. The representatives of the parliaments of the Azerbaijan Republic, the Republic of Armenia, the Republic of Belarus, the Republic of Kazakhstan, the Kyrgyz Republic, the Republic of Tajikistan, the Republic of Uzbekistan, as well as developers of draft documents and experts also took part in the meeting.
During the event, the meeting participants discussed and considered the draft Model Laws on Public Safety, on National Security, as well as amendments to the Model Law on Border Security, on the State Border, etc.
The meeting also discussed the results of the Commission's work in 2021 and proposals for a Long-Term Plan of Model Law-making in the CIS for 2023-2025.
---