---
CIS Experts Approved Action Plan on Development of International Youth Cooperation
21 July 2022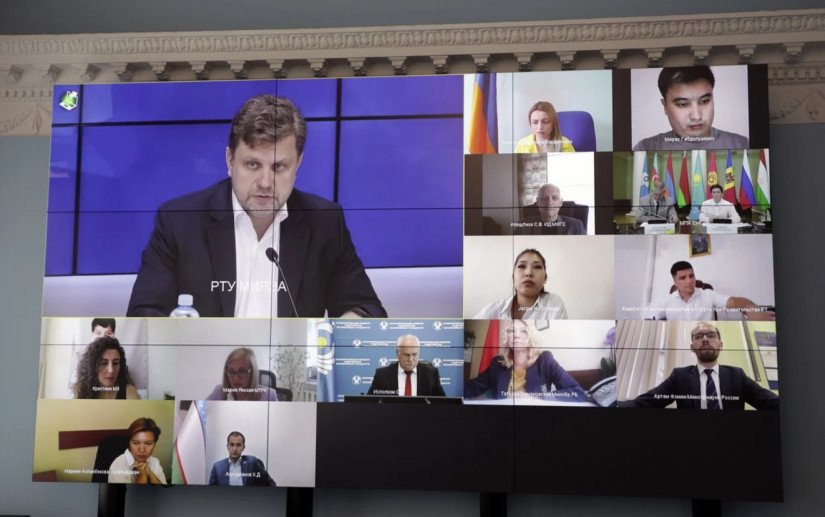 On 20 July, the expert group finalized and agreed on the draft Action Plan for 2023–2024 for the implementation of the CIS Strategy for International Youth Cooperation. The project is focused on online events and events aimed at preserving the memory of the Great Patriotic War.
On behalf of the IPA CIS Council Secretariat, Head of the Parliamentary Cooperation Department Yulia Ilyina and Head of the Model Law-Making Support Department Sergey Belousov took part in the meeting of the working group via videoconferencing.
The IPA CIS Council Secretariat proposed to include the activities of the Youth Interparliamentary Assembly and the International Cultural and Educational Forum of "Children of the Commonwealth" in the document. The draft Plan also featured the International Project "100 Ideas for the CIS", the International Beauty and Talent Contest "Queen of Students", the International Festival "Creativity Without Borders", the CIS Forum of Youth Public Associations, etc.
The representatives of Azerbaijan, Armenia, Belarus, Kazakhstan, Kyrgyzstan, Russia, Tajikistan, Uzbekistan, the IPA CIS Council Secretariat, the CIS Humanitarian Action Trust Fund, International Television and Broadcasting Company MIR and the CIS Executive Committee finalized the draft Plan and decided to submit it for the consideration by the Council of the CIS Foreign Ministers.
---