---
CIS Experts Updated Concept of Formation of Common Labor Market and Regulation of Labor Migration
08 July 2022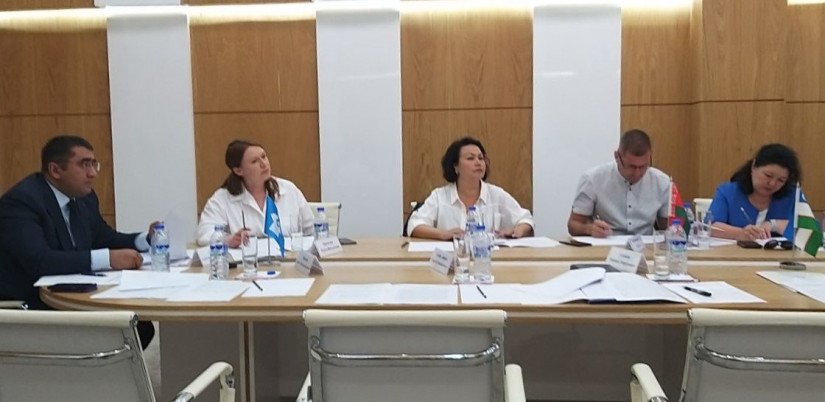 The Working Group on updating the CIS Concept of Phased Formation of a Common Labor Market and Regulation of Labor Migration of 17 March 2017 and the development of an action plan for its implementation completed the first document. Participants of the meeting, which took place in Tashkent on 6-7 July, decided to send the Concept for approval to the CIS Economic Council.
Representatives of Armenia, Belarus, Kazakhstan, Kyrgyzstan, Russia, Tajikistan and Uzbekistan, as well as representatives of the CIS Executive Committee attended the final discussion of the document. The IPA CIS Council Secretariat was represented at the meeting by Secretary of the IPA CIS Permanent Commission on Social Policy and Human Rights Evgenia Vladimirova.
Head of the Department of External Labour Migration and Programs for the Reintegration of Returned Labour Migrants of the Ministry of Employment and Labour Relations of Uzbekistan Zokhidjon Askarov chaired the meeting.  
Members of the Working Group discussed received comments and proposals to the draft Concept. The meeting participants made a number of additions and clarifications to the text of the document and agreed on the draft.
Evgenia Vladimirova noted that the CIS parliaments had proposed model laws for 2023-2025 that could be included in a plan for implementation of the Concept.
The Uzbek side took the initiative to hold a meeting on the advisability of developing a draft program on the mutual recognition of documents of the CIS labor migrants
---