---
CIS Prepares for Year of Volunteer Movement
05 July 2023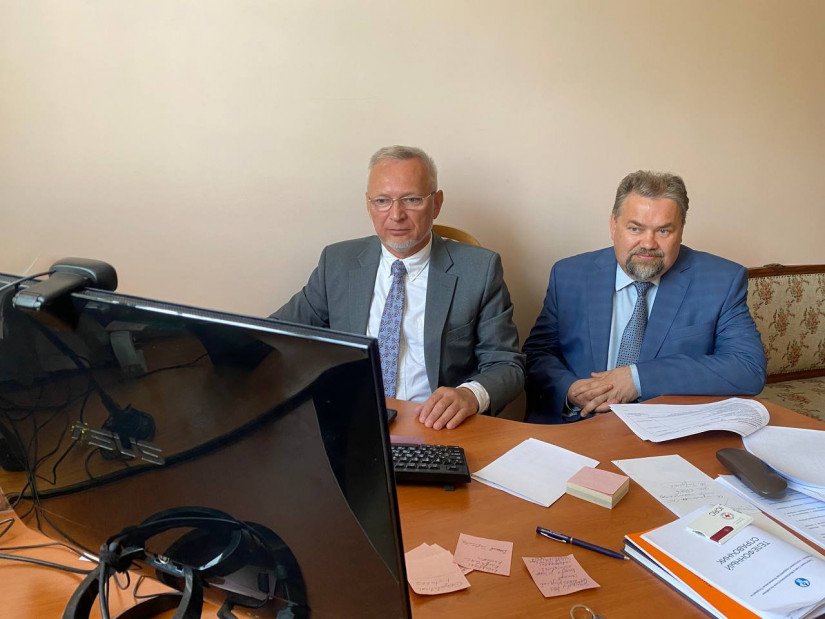 On 5 July in Minsk, the expert group approved the draft of the Action Plan for the Year of Volunteer Movement in the CIS in 2024.
The CIS MPs, representatives of relevant departments, educational institutions, youth centers, volunteer projects, nongovernmental organizations, the CIS Executive Committee and the IPA CIS took part in the group meeting.
Secretary of the Joint Commission at the IPA CIS for the Harmonization of National Laws Related to Security, Countering Emerging Threats and Challenges Stanislav Korostelev and Secretary of the IPA CIS Permanent Commission on Culture, Information, Tourism and Sport Igor Minin presented activities initiated by the IPA CIS. It includes the adoption of the Model Law on Benevolence and Sponsorship, a seminar on "The Role of volunteerisms in the life of municipality", coverage of activities of public organizations engaged in perpetuating the memory of those who died defending the homeland in the Great Patriotic War, and others.
The Action Plan includes more than a hundred international activities, meetings, conferences, researches, which should contribute to the development of infrastructure to support the volunteer movement, the participation of volunteers in national and international volunteer programs, the exchange of experience among volunteers, the expansion of environmental volunteering.
A separate section of the Plan is devoted to volunteer activities aimed at preservation of historical memory and patriotic education of youth.
The Action Plan was prepared by the CIS Youth Council taking into account the proposals of the CIS Member Nations, the CIS sectoral cooperation bodies, as well as the IPA CIS, the CIS Intergovernmental Fund for Humanitarian Cooperation and the International Television and Radio Company "Mir".
Taking into account certain amendments, the proposed activities were approved by the members of the expert group. The Plan will be submitted to the CIS Heads of State Council.
The decision to hold the Year of Volunteer Movement in the CIS in 2024 was adopted at the meeting of the CIS Heads of State in October 2022.
---