---
IPA CIS Prepares to Hold Competition "Techno Challenges – Engineers of Future"
13 July 2023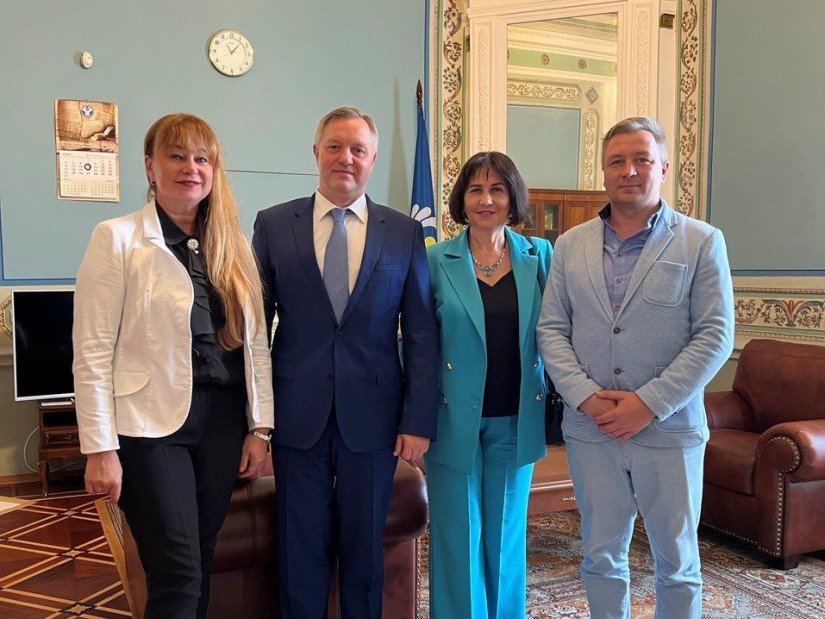 The first working meeting on the implementation of the competition project "Techno Challenges – Engineers of the Future" in the 2023-2024 academic year was held today in the Tavricheskiy Palace under the chairmanship of Secretary General of the IPA CIS Council Dmitriy Kobitskiy.
Director of the Engineering school №777 Vera Knyazeva took part in the meeting.
The international educational project "Techno Challenges – Engineers of the Future" was supported at the session of the IPA CIS Permanent Commission on Science and Education in March this year.
The project aims at developing the skills of using new applied technologies by students, assisting in teaching relevant technological expertise within the framework of mastering professions, and training specialists for the real sector of economy of the CIS countries.
The main areas of the project include mobile robotics, additive technology and AR/VR.
The pilot project was tested on the basis of schools of the Consortium for the Development of School Engineering and Technology Education in Russia in the 2022-2023 academic year. The pilot involved 13 regions of the Russian Federation, 92 teams and more than 300 students.
---