---
Dmitriy Kobitskiy: Topic of Great Patriotic War and Great Victory are of Continuing Relevance
15 June 2022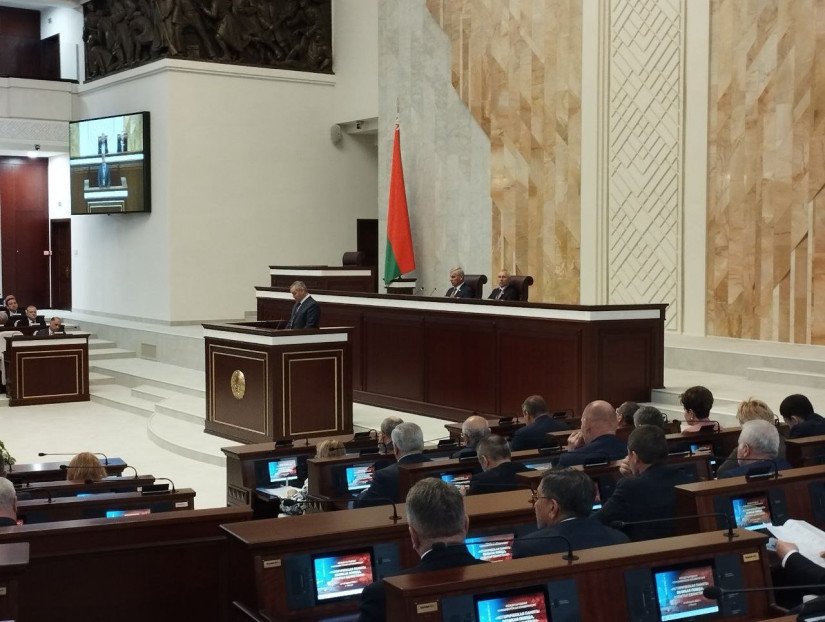 On 14-15 June 2022, Minsk (Republic of Belarus) hosted the International Parliamentary Conference "Historical Memory: Great Victory Won by Unity". Speaker of the Lower House of the Parliament of the Republic of Belarus Vladimir Andreichenko opened the plenary session of the conference in the House of Representatives.
Secretary General of the IPA CIS Council Dmitriy Kobitskiy made a report at the event and noted that the topic of the Great Patriotic War and the Great Victory had continuing relevance and world-historical significance. He also recalled that the main decisive factor in the Victory in the Great Patriotic War was unity of the USSR peoples. The Secretary General also spoke about the measures taken by the IPA CIS to preserve the memory of the Great Victory and prevent attempts to rehabilitate Nazi ideology.
The IPA CIS delegation also included Deputy Secretary General of the IPA CIS Council – Plenipotentiary Representative of the National Assembly of the Republic of Belarus Viktor Kogut, Executive Secretary of the Joint Commission at the IPA CIS for the Harmonization of National Laws Related to Security, Countering Emerging Threats and Challenges Stanislav Korostelev and Head of the Department for Social and Humanitarian Disciplines of the Lesgaft National State University of Physical Education, Sport and Health Vladimir Pyzh.
---