---
World Tourism Day Celebrated on 27 September
27 September 2021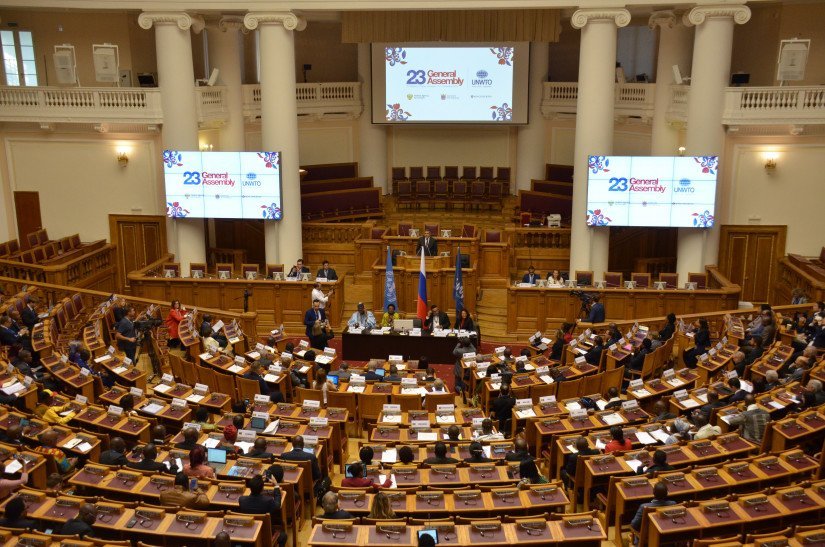 The international World Tourism Day was established by the General Assembly of the World Tourism Organization in 1979.
Since its foundation, the CIS Interparliamentary Assembly has worked in various areas of tourism development. It has adopted a number of model laws in this area: the Model Law on the Framework of Cooperation between Member Nations of the CIS in Tourism, as well as the model laws on Tourism for Youngsters (2004, revised in 2018), on Tourist Services (2006, revised in 2015), on Social Tourism (2019), on Club Recreation (2003), on Natural Healing Resources, Recreational Areas and Resorts (2008), the CIS Convention on Cross-Border Cooperation (2008), Model Customs Code (2008), Model Cultural Code (2018), the Recommendations on the Establishment of Preferential Trade Regimes for Foreign Tourists under the Tax Free System and the Recommendations on the Compliance with Business Practices in the Field of Tourism (2018).
In the photo: High Level Forum on Medical and Health Tourism within the framework of the 23rd session of the General Assembly of the World Tourism Organization (UNWTO) held in 2019 in the Tavricheskiy Palace – the IPA CIS headquarters.
---