---
Experts Discussed Draft Action Plan on Implementation of Strategy of International Youth Cooperation in CIS for 2021–2030
22 October 2020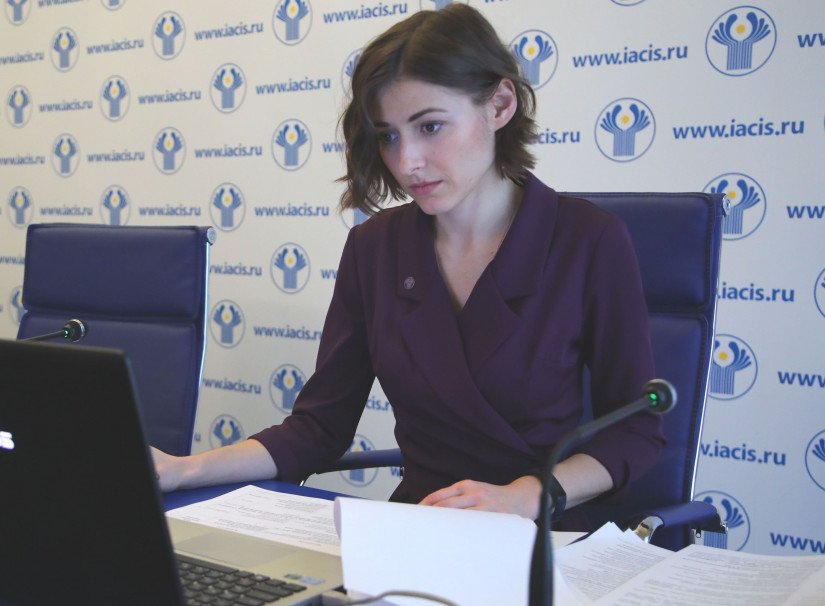 On 22 October, a meeting of the expert group to finalize and approve the Draft Action Plan for 2021–2022 on Implementation of the Strategy for International Youth Cooperation in the CIS for 2021–2030 took place in Minsk, the Republic of Belarus, via videoconferencing.
The meeting was chaired by Chairman of the National Youth Council of Russia Grigory Petushkov. The event brought together the representatives of Armenia, Azerbaijan, Belarus, Kazakhstan, Kyrgyzstan, Russia, Tajikistan, Uzbekistan and the CIS Executive Committee. The CIS Interparliamentary Assembly was represented by Executive Secretary of the CIS Youth Interparliamentary Assembly Margarita Safarova.
The draft Plan also includes proposals from the IPA CIS. It traditionally features holding meetings of the Youth Interparliamentary Assembly of the CIS Member Nations and developing proposals for improving the model regulatory framework of the CIS in the field of youth policy and ensuring the rights and interests of youth.
Photo: http://cis.minsk.by/
---