---
Legal Aspects of Digital Development Discussed at International Conference
02 December 2022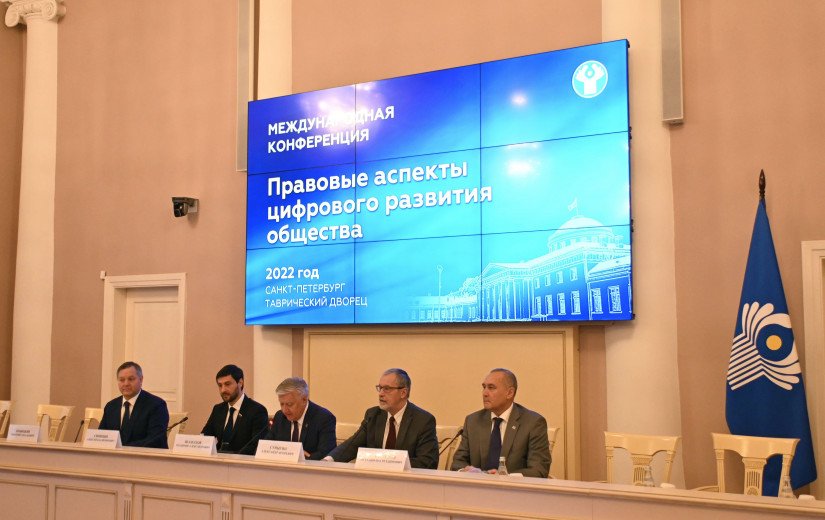 The international conference "Legal Aspects of the Digital Development" kicked off at the headquarters of the CIS Interparliamentary Assembly. CIS MPs, academia and experts are to discuss the legal regulation of the digital transformation of healthcare, education, economy and public administration, as well as the legal support of information security.
The conference was co-organized by the CIS Interparliamentary Assembly, the Federation Council of the Federal Assembly of the Russian Federation and the Executive Committee of the Regional Commonwealth in the Field of Communications.
The plenary session of the conference was moderated by head of the North-West Institute of Management of the Russian Presidential Academy of National Economy and Public Administration Vladimir Shamakhov.
Secretary General of the IPA CIS Council Dmitriy Kobitskiy welcomed the participants of the meeting and noted that more than 20 different model legislative acts related to digitalization were developed by the IPA CIS Permanent Commissions.
The participants presented the main fields of legal support for the transition to a digital economy, spoke about experimental legal regimes in order to meet the demands of the new technological order, noted the challenges related to metaverses and discussed the issues of ensuring information security and protection of human rights.
---