---
Young Law-Makers of Leningrad Region Got Acquainted With Experience of CIS Youth Interparliamentary Assembly
17 December 2021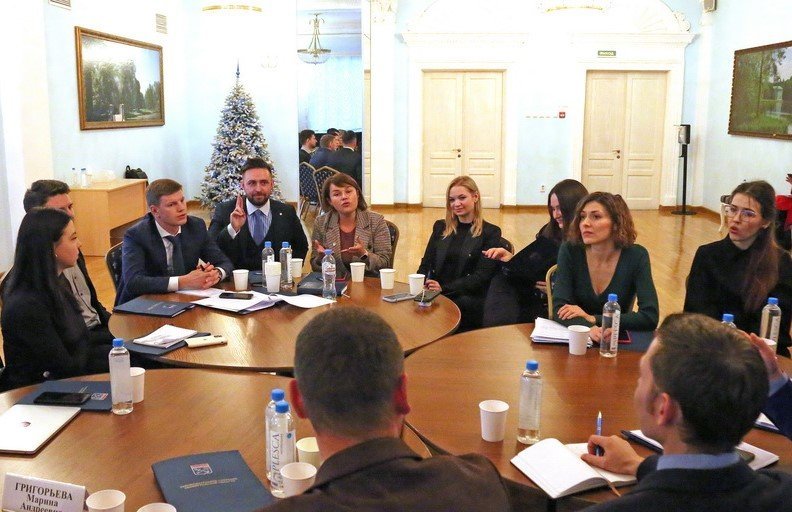 On 17 December 2021, an educational project "School of Young Law-Makers of the Leningrad Region" took place at the Gatchina Palace of Culture.
The event was attended by members of the Legislative Assembly of the Leningrad Region, representatives of youth parliaments under the State Duma and statuary bodies of Russian regions, as well as experts in the field of youth policy.
Executive Secretary of the Youth Interparliamentary Assembly of the CIS Member Nations (YIPA CIS) Margarita Safarova spoke at the panel section "Youth as the Main Resource for Development". She informed the event participants about the YIPA CIS activities on the development of the parliamentary vector of international youth policy and youth parliamentarism across the Commonwealth. According to Margarita Safarova, the establishment of the YIPA CIS10 years ago illustrates the attention of the CIS leaders to the involvement of young people in political processes. Today the YIPA CIS plays a coordinating role in the development of youth parliamentarism in the CIS countries.
The event also featured panel sections "The Role of Local Communities in the Sustainable Development of a Region", "Enhancing the System of Public Administration and Life Support in the Face of New Challenges" and "Health, Sports and Physical Culture Infrastructure for Cities and Settlements: Creation and Use".
---