---
Young MPs Discussed Ways to Promote Youth Tourism Across CIS
21 October 2021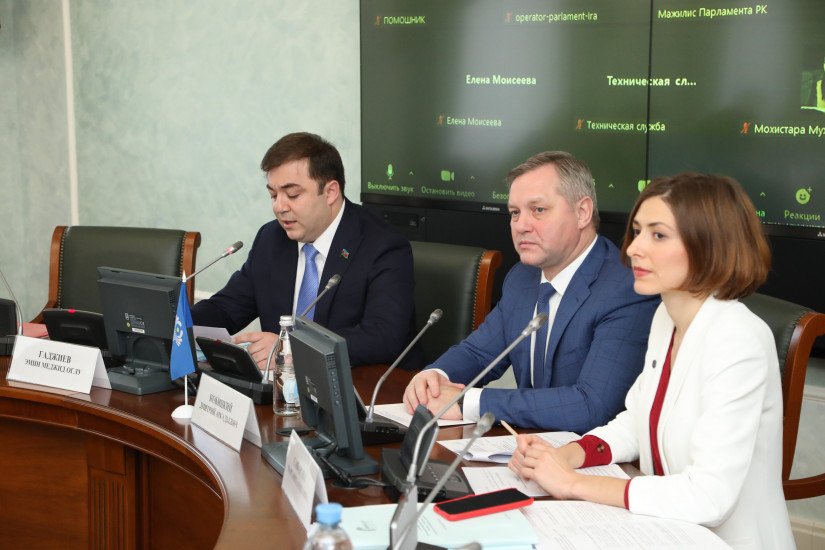 The 17th meeting of the CIS Youth Interparliamentary Assembly brought together representatives of Armenia, Azerbaijan, Belarus, Kazakhstan, Moldova, Russia, Tajikistan and Uzbekistan. Some of the young parliamentarians took part via videoconferencing, but most of them attended the event in person.
The meeting was opened by Coordinator of the Youth CIS Interparliamentary Assembly, member of the Committee of the Legislative Chamber of the Oliy Majlis of the Republic of Uzbekistan on Science, Education, Culture and Sport Mukhammad Valiyev.
He presented to his colleagues a report on the work carried out by the YIPA in 2020 and highlighted the active participation in the celebration of the 75th anniversary of Victory in the Great Patriotic War of 1941-1945, including the adoption of the Address to the CIS Youth, the holding of the Conference "Youth Against Glorification of Nazism" and high-profile implementation of the international media project "Lines of Memory". Mukhammad Valiyev also noted the participation of young parliamentarians in the development of the Strategy for CIS International Youth Cooperation.
Secretary General of the IPA CIS Council Dmitriy Kobitskiy thanked Mukhammad Valiyev for his fruitful work as the Coordinator during the difficult period of the pandemic. Member of the Milli Mejlis of the Azerbaijan Republic, member of the IPA CIS Permanent Commission on Political Issues and International Cooperation Emin Hajiyev was unanimously elected the new Coordinator.
The Secretary General highlighted the development of youth tourism in the CIS countries in the agenda of the YIPA CIS. He told the young MPs about the Travel Hub "Commonwealth" project, which is being developed under the auspices of the IPA CIS.
The Assembly members outlined the need to pay attention to the issues of a legal framework for the promotion of the youth legislative initiatives and public projects that give children and youth knowledge about the culture, history, customs and traditions of the Commonwealth countries.
The YIPA CIS members decided to nominate members of the lower house of the National Assembly of the Republic of Belarus Svetlana Gorval and Denis Karas as candidates for awarding the honorary badge "For Contribution to International Youth Cooperation".
Next year, the sessions of the CIS Youth Interparliamentary Assembly will be held in St. Petersburg and Tashkent.
---