---
Young MPs of Leningrad Region Briefed on Plans and Objectives of CIS Youth Interparliamentary Assembly for 2022
20 January 2022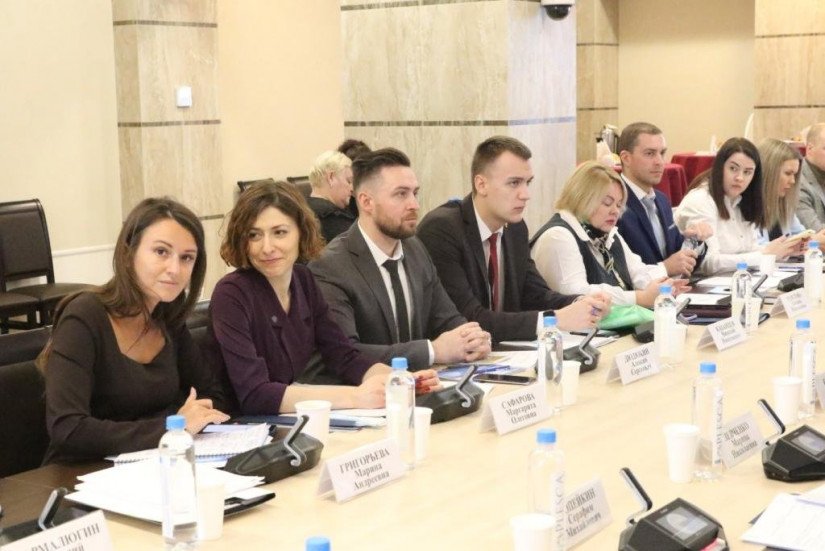 Today, a meeting of the Youth Parliament of the region was held in the Legislative Assembly of the Leningrad Region. Executive Secretary of the CIS Youth Interparliamentary Assembly (YIPA CIS) Margarita Safarova took part in the event and informed the participants about the plans and objectives of the YIPA CIS for 2022.
This year, the YIPA CIS will celebrate its tenth anniversary. In 2012, by the decision of the Council of the CIS Interparliamentary Assembly, it was established as a permanent advisory body of the IPA CIS. It is aimed at the development of the parliamentary dimension of international youth cooperation and the involvement of young people in legislative activities and decision-making affecting the rights and interests of the youth of the Commonwealth.
Margarita Safarova spoke about the work plans of the YIPA CIS, including initiatives to develop model laws, recommendations and other documents for the IPA CIS, as well as upcoming events of the Assembly this year. The key event in 2022 will be the second CIS International Youth Forum. It will be dedicated to the 30th anniversary of the IPA CIS and the 10th anniversary of the IPA CIS and will be entitled "Young Parliamentarians – Outlook for the Future of the Commonwealth".  It is expected that it will bring together members of the YIPA CIS youth parliamentary delegations, representatives of legislative and executive authorities of different levels, youth policy management bodies, youth parliaments, as well as leaders of youth movements and public organizations from all CIS Member Nations.
The Forum will take place on 9-10 June 2022 in St. Petersburg. Within the framework of the Forum, a meeting of the YIPA CIS will be held and dedicated to the CIS Year of Folk Art and Cultural Heritage. The following YIPA CIS meeting will be held in the Republic of Uzbekistan in autumn 2022.
---